Untitled Flick From Spike Jonze and Charlie Kaufman Near Financing; Praise The Gods.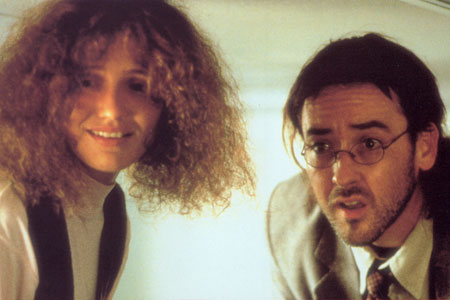 Praise the fucking Lords, Spike Jonze and Charlie Kaufman are getting closer to being reunited for another film. The two motherfuckers behind two of my favorite cerebellum-fornicating flicks, Adaptation and Being John Malkovich are close to getting financing for their untitled new social satire. Rock the fuck on.
We talked a bit about this project last year when the duo started taking it out to financiers. Deadline now says the deal is moving forward with Annapurna Pictures set to finance the production, and that the film is a satire "about how world leaders gather to figure out all the seismic events that will take place in the worlds, from oil prices to wars that will be waged." That description somehow makes me think of something in the vein of Dr. Strangelove, but I know better than to make too many deep guesses about what the Jonze/Kaufman team might turn out.
A riff on fucking Dr. Strangelove? Good lord, the heart palpitates and the crotch thrashes.