DEFEAT. [The Art of Ruin]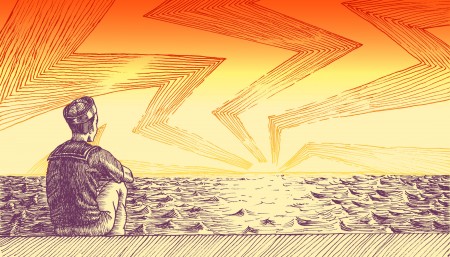 Every Tuesday I post a section of my novella DEFEAT. While I think the readership of OL would be interested in a science fictional tale guaranteed to end with the hero killing himself at the nexus of his reality, I know that there's skepticism about the value of any fiction appearing on the `net. Whatevs, bro!
However, every episode of DEFEAT. is accompanied by a piece of gorgeous art by my pal Brian Galiano. I've given him free reign to do whatever he wants – every Tuesday I just check my email – and the results have been fantastic.
Hit the jump to check out all of the art that Bri has submitted thus far!