Monday Morning Commute: Twain. Skye. Lime.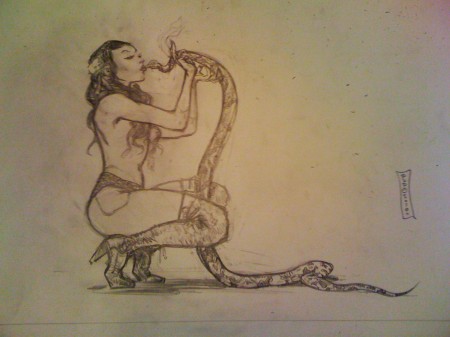 Come one, come all! Join the frenzy! This is the Monday Morning Commute, the little niche I carve for myself at the beginning of the work week to tell you about my tentative plans for the next few days. After you read about the nerdcore endeavors I'll be undertaking, hit the comments section with your own course(s) of action.
Are you going to spend every night drankin' beers and reading Lord of the Rings? Are you going to finally apologize to the mailman for assaulting him during a caffeinated rage of blinding proportions? Are you going meet your Internet girlfriend at a shady bowling alley? Let us know.
But for now, take a peek at what I'll be doing.
–-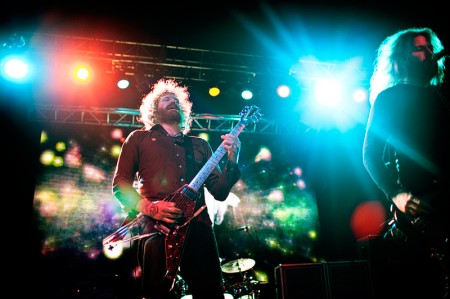 Rockin' / Crack the Skye (Live)
Mastodon's Crack the Skye is one of my favorite records of all-time. Filled to the brim with fist-pumping riffs, sick grooves, and powerhouse vocals, this album delivers on a visceral level. With that being said, the production summons the long lost spirit of 1970s prog and the lyrical subject matter (astral projections, Rasputin, searching for meaning) pushes the boundaries of standard rock fate.   So while I enjoy all of the band's efforts, there is an ethereal, intangible elevation that sets this record apart.
Having witnessed firsthand the power of Crack the Skye performed in its entirety, I decided to look for some live footage. Lo and behold, I found a complete performance! The audio quality is far from perfect and the camerawork is certainly amateur, but there is something special about watching these Atlantan rockers presenting the 2009 effort onstage.
–-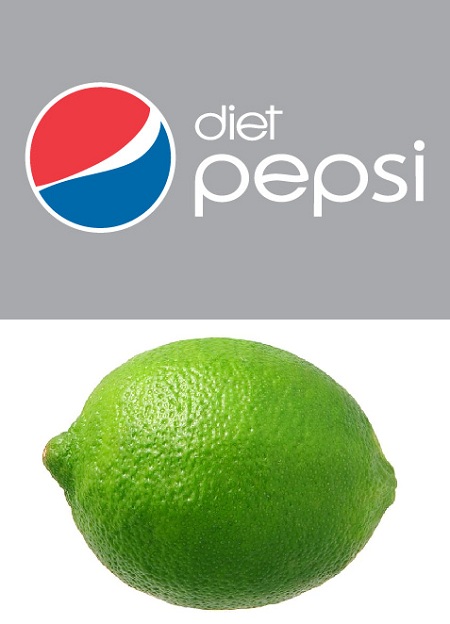 Drankin' / Diet Pepsi with Lime!
Before going any further, let me tell you what I'm not drinking: Diet Pepsi Lime. I tried that pre-mixed beverage and I have to say that it just wasn't for me. Truthfully, I couldn't even taste lime – which shouldn't have been a surprise since it's not listed as an ingredient and each can consists of 0% juice.
However, I've recently begun tossing actual lime wedges into Diet Pepsi. The result – deliciousness. This experiment started as a made my friend Davey a Christmas Eve cocktail; hoping to keep things a little classier, I garnished his rum & diet cola with a wedge of green citrus. The next day, I remembered how pleased Davey was and decided to spruce up my Diet Pepsi.
I can't say that this is a concoction that's going to stand the test of time. But for now, I'm enjoying using the leftover limes to make life a little more interesting.
–-
Readin' / Autobiography of Mark Twain (Volume I)

Santa must've overlooked a couple pages of the naughty list. How else can you explain the fact that he took time out his evening of delivering presents to good little Christian boys and girls to hook up a heathen like me? But don't get me wrong – I'm not gripin'!
Nestled under my Christmas tree was the Autobiography of Mark Twain. As a fan of The Adventures of Huckleberry Finn (and American literature in general), I can't help but be intrigued by the notion of reading about Twain's life from the author's first-person perspective. But this flicker of interest is windswept into a full-scale inferno by the circumstances surrounding the book's publication: Twain wanted the work to be published no sooner than a full century after his death, as to ensure that he could record his thoughts as honestly as possible.
At the 100 page mark, I'm in the incipient sections of this tome – still in the region titled Preliminary Manuscripts and Dictations. Not even at the autobiography proper, I've gained tremendous insight into the life and thought processes of the man born Samuel Longhorn Clemens. I never before realized the full extent of the author's relationship with Ulysses S. Grant, going as far as to secure finances and book deals for the Civil War Hero.
I've also projected my own interests onto the literary master, seeing his approach to crafting his memoirs as an early aspiration for the hypertextual:
He will not limit himself "as to space," but will be as digressive and discursive as he likes, even ignoring chronology when it suits him. These cardinal points are clearly interrelated: absolute truth telling would be made easier by knowing his own death would precede publication, and discursiveness (quite apart from his natural preference for it) would help to disarm his own impulse towards self-censorship.

(Introduction/7)
I anticipate finding all sorts of other tasty treats about Twain. Especially once I'm past the introductions, acknowledgments, and preliminary attempts at self-biographing, and at the actually autobiography.
–-
That's my story for the week.
What's yours?