See Tim Burton's Disco Superman Suit In Motion. [Video.]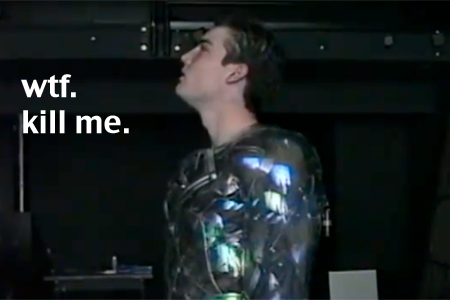 The Tim Burton Superman Disco Boogie Groove Suit fiasco continues to amaze. We've seen the pictures. Now do you want to see it in motion? Of course you do. Watch in horror as it crackles, pops, and shimmies its way to electro-vomitcore hell.
Hit the jump for the video.