Vanquish Getting Demo Aug 31; Mech-Arousal Get!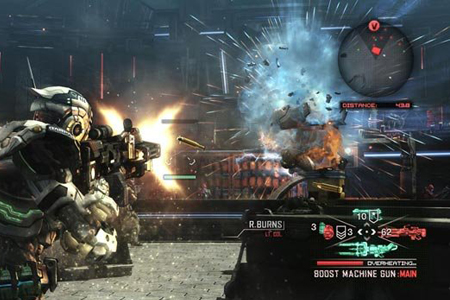 Vanquish is silently sneaked up on my unsuspecting by gloriously gaping ass. Shit is coming stateside, washing up upon the shores of the Empire on October 19. But!, we're getting a demo way before then. When, yo? The demo is droppin' on PSN and XBL on August 31. That's soon like woah.
I can't wait to download the fucking demo, snort a couple of pixie sticks, punch myself in the groin, and scream in painful glee for the however-too-many-minutes-short demo this son of a bitch is going to be.