This New Vanquish Trailer Is Super Mech Arousal Time. Believe.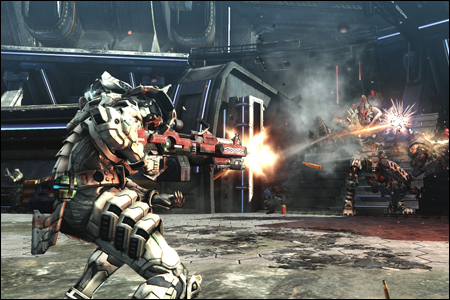 I keep forgetting that Vanquish is coming out this year. And that makes me a lesser person. Straight-up lesser. But then things drop like this new trailer, and not only do I remember it is arriving this year, but I remember the priapismatic pain everything about the game induces in me. Perhaps I keep forgetting that Mikami's new lovechild is arriving out of some sort of survival-mechanism-fail-safe. Should I continue to remember, I would shut down, incapable of functioning at such a high level of excitement.
Hit the jump to check out the latest trailer. Believe.