Mass Effect Two Is Hyperjumping Into Your Your Pants January 26, 2009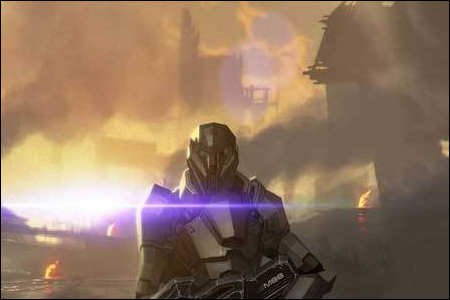 Anyone who knows me knows that I have an unhealthy love for Mass Effect. Despite it's seven-thousand flaws, I fell madly in love with it. I'm a sucker for space-operas, and this one wanked me off to the point of exhaustion. I've been anticipating its sequel since the original release, and now I finally have a date to look forward to.
Via Kotaku:

The epic space RPG continues on January 26th in North America, with Europe joining the fray three days later on the 29th. Along with the release date announcement, EA has revealed preorder bonus equipment available via download code once the game hits store shelves.
January 26th, 2009. With a kind kiss to Far Too Understanding Girlfriend's forehead, six twelve-packs of the Diet Mountain Dew, and an adult diaper strapped to my crotch, I will submerge into the mancave. I better tackle all the shit on my syllabuses a bit beforehand, because I plan on playing this game until I pass out in my own mess. Then I will wake up, and do it again.