Qui-Gon Jin Looks Fucking Awesome As Zeus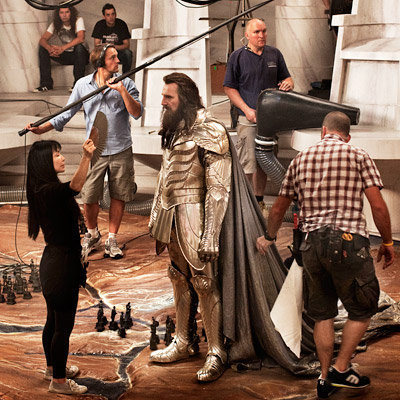 I didn't give a shit about the Clash of the Titans remake coming out next year. And then I saw Liam Neeson rocking the fuck out as Zeus in this picture. Can you you say god damn awesome? Liam Neeson is the man. He was the shining spot of the shit-bomb prequels. Qui-Gon Jin was radical, even if he had to put up with snotty little kids and barren women named Shmi. Shmi. Then he kicked the crap out of everyone in Taken.
Now he's rocking the hell out of ornate armor as my God of choice. You can have your pathetic Jesus, I'll take my lightning bolt throwing Zeus, god of sky and thunder.