Concept Artwork for Jones' Mute has Cyberpunk Geeks Like Me Losing It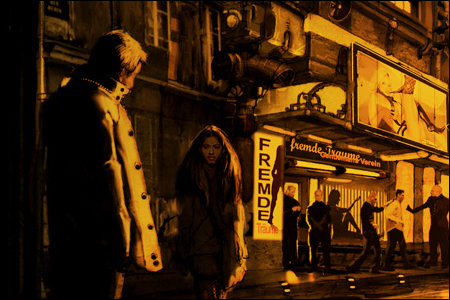 Slow Thursday morning. So let me pass along some sexy concept art from Duncan Jones next movie, Mute. Click the image for a larger rendition of it. I was unfortunate enough to miss Jones' Moon this year which looked like a trippy riff on 2001 and other things. But this promo art along with all the good things I've heard about Moon have me pretty geeked out. It also doesn't hurt that Jones intends on borrowing heavily from Blade Runner's vibe:
Via Slashfilm:

Mr. Jones has made it abundantly clear how much a fan of Ridley Scott and the seminal work of future noir he is and another one part unsurprising as he's explicitly compared Mute to Blade Runner himself.
Awesome.