Steve Rogers Rides Walt Disney's Disembodied Head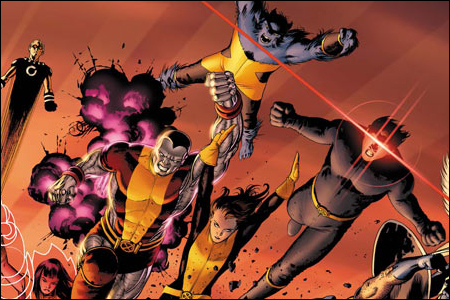 August 31 was the day the entire nerd community was sent into oblivion. You see, today we all found out that Disney has bought Marvel.
In my mind, this is the perfect way to bring Captain America back from the fucking time stream or wherever he is at the moment. He will literally ride Walt Disney's disembodied head and burst out of some transdimensional portal. Oh, you didn't know? If you straddle dear old Walt's head, twisting his left ear forward and his right ear backwards at the same time, a rocket burst ignites and he accelerates at a speed that pierces time and space. It's coming. Just wait for it.
Here, suck on a press release:
Based on the closing price of Disney stock on Friday, August 28, the transaction value is $50 per Marvel share or approximately $4 billion.
This transaction combines Marvel's strong global brand and world-renowned library of characters including Iron Man, Spider-Man, X-Men, Captain America, Fantastic Four and Thor with Disney's creative skills, unparalleled global portfolio of entertainment properties, and a business structure that maximizes the value of creative properties across multiple platforms and territories," said Robert A. Iger, President and Chief Executive Officer of The Walt Disney Company. "Ike Perlmutter and his team have done an impressive job of nurturing these properties and have created significant value. We are pleased to bring this talent and these great assets to Disney.
Good god damn. For $4 billion, Disney now owns everything Marvel. Everything. Comic Book Resources is covering it. But remember, Marvel has theme parks, they have movies, they have video games. Throw a rock at a nerd venue and you'll hit someone covering the story. Are we going to see Marvel characters in a video game finger-fucking Goofy in Kingdom Hearts? Just maybe.
Via Destructoid:

In a conference call with investors discussing the detail today, Disney's senior vice president of investor relations Lowell Singer directly addressed the videogame issue. He mentioned Marvel's "smart licensing agreements with some of the best videogame manufacturers in the business" before adding that they're not rulling out "the blend of licensing and self-produced and distributed videogames."

"As these licensing deals expire we have the luxury of considering what's best for the company and the products," he mentioned, referring to the previously mentioned deals with THQ, Activision, and Sega, as well as Gazillion, many of which won't expire until nearly 2020. If changes are coming, it's likely we won't see them for quite some time.
This shit is undoubtedly big news. How do I know? I woke up to a text message from my boy Patrick Mars letting me know. Every single fucking website has covered it. Pepsibones literally met me outside our house today as I was coming home. He asked a simple question:
Have you heard the big news?
And I immediately knew what he meant. I threw the question back at him:
Do you like the big news?
I don't think either of us knew how to feel. In fact, when I begged him to write this article, he was all, "I don't know man, I don't have anything to say until I figure it all out."
At first blush, I don't like it. A completely irrational response based on nothing. Okay? I just feel like it's another level of red tape for the creators to work through.
"Oh hey, can I turn Captain America into a pedophilic monster who is addicted to Hydroxycut? Oh, that wouldn't work with the cross-promotion they're doing with the Even Stevens reunion?"
More and more barriers of labyrinthine plans and levels of control. Meh. Don't dig it.
In a perfect world though, it'd be great. As I've already detailed at my big boy job, maybe it'll prolong Marvel's ability to produce comic books. Anyone who has spoken to a comic book owner knows that Marvel barely or doesn't make money off of their comic books. They eat the cost, make up a bit on Trades, and use it as a farm for movies, toys, video games, t-shirts, and Spider-Man dildos. If this allows them the capital to continue eating the losses, I'm fucking sold.
As usual, in a perfect world, it'd be fantastic. In my cynical mind, it's going to end in tears.
What do you guys think? Leave a comment.