Rumor: Peter Jackson is considering a a DC movie. This would have been great fucking news in 2001!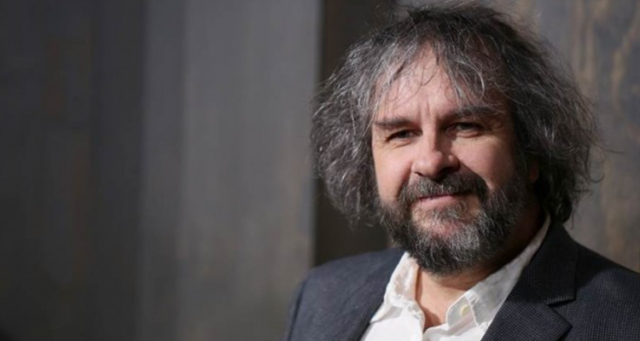 Peter Jackson, who by my very forgiving assessment hasn't made a good movie since 2003, is considering directing a DC movie. I'm already anticipating laughing at some thirty-five minute extended CG sequence.
A new rumor suggests that the Academy Award-winning director of the Lord of the Rings and Hobbit trilogies Peter Jackson could be preparing to trade Gondor for Gotham and Mordor for Metropolis by taking on a project in Warner Bros.' DC Extended Universe.

The rumor, which originated from the Twitter account of the reputable LOTR fansite TheOneRing.net, suggests that "Decisions are being made by Peter Jackson and his NZ crew" on whether the director should "Return to Middle-earth with Amazon, or play in the DC Universe."

Previously, Jackson's name was rumored for the Justice League Dark/Dark Universe film that's been on WB's slate since 2012. However, while the forthcoming Amazon series might include material from the Lord of the Rings and Hobbit trilogies, both of which Jackson directed and executive produced, there's been no previous mention of him returning to the franchise.

Currently, Jackson is working on a live-action adaptation of the popular novel Mortal Engines, which he co-wrote with Fran Walsh and Philippas Boyen and is directed by Christian Rivers. Based on the first of four novels by British author Philip Reeve, the film takes place in a dystopian-like future where London is now a massive machine-like city on wheels that consumes what it can to survive. Set a thousand years in the future, where following the event of an apocalyptic "Six-Minute War" big cities now travel the globe on wheels, devouring opposing cities for depleting resources.

Set for release on Dec. 14, 2018, Mortal Engines stars Robert Sheehan as Tom Natsworthy, Hera Hilmar as Hester Shaw, Stephen Lang as Chrysler Peavy, Hugo Weaving as Thaddeus Valentine, Robert Sheehan as Tom Natsworthy, Colin Salmon as Chudleigh Pomeroy and Ronan Raftery as Bevis Pod.