Kirsten Dunst Starring In AMC Dark Comedy From 'The Lobster' Director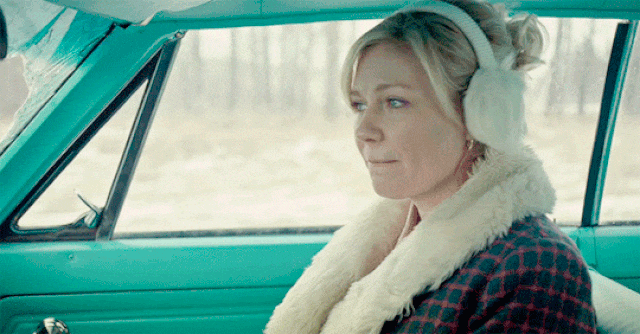 I dig Kirsten Dunst. I dig AMC. I dig The Lobster. I dig this synergy of the various aforementioned diggable things. LAZY COPY IS LAZY WHATEVER, I'm eating pizza and watching football is #sloblife tonight on Saturday, okay? Snowed in. Fuck.
Kirsten Dunst is about to get weird, as Deadline reports that the Spider-Man and Fargo star has signed on for a new TV series from Yorgos Lanthimos, director of Dogtooth and The Lobster. Titled On Becoming A God In Central Florida, the series is being developed at AMC, and would star Dunst as a "minimum-wage Orlando water park employee" who seizes control of a massive, cultish pyramid scheme after it destroys her life.

If it goes to series, On Becoming A God would be Lanthimos' first dip into the world of American TV. Hailing from Greece, the director has quickly made a name for himself in the English-speaking cinema world, courtesy of films that start with an offbeat premise—like "Parents lie to their sheltered children about the outside world," or "People are forced to fall in love or be turned into animals"—and only get stranger and darker from there. The show is being produced by George Clooney's Smokehouse Pictures and Sony TriStar, and is based off a spec script from series writers Robert Funke and Matt Lutsky.