Shanghai Launches The Tallest Evangelion Statue In The World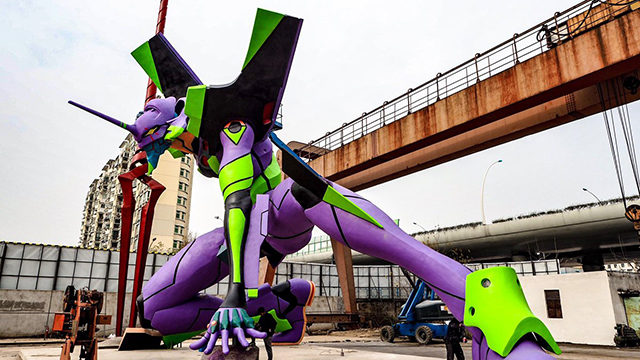 Shanghai! Launches! Get it? Cause, they're always screaming "LAUNCH EVA" in Evangelion? Yeah, yeah. If I don't respect myself of course I don't expect you to respect me. Dicks.
And it's not located in Tokyo-3, but Shanghai, China.

With the Spear of Longinus, this official EVA-01 Test Type statue measures 24.8 meters (81.36 feet) high.