Jon Favreau To Direct New J.J. Abrams Pilot 'Revolution'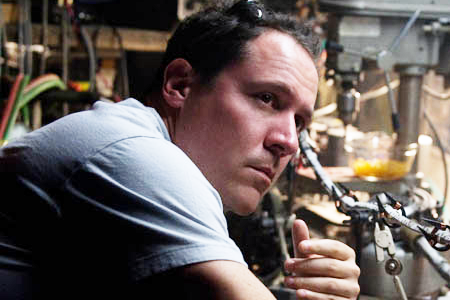 …So two overrated directors walk into a bar. Just kidding! Sort of. For what its worth, I like them both. Anyways!, to relevant news: Favreau is directing that Abrams-powered apocalypse drama which is also being produced by Supernatural creator  Eric Kripke.
As Jon Favreau continues to prep what we think will be his next feature directorial gig, Magic Kingdom, he's taking some time to work with J.J. Abrams. Favreau will direct the pilot of Revolution, a new drama produced by the Lost/Alias/Felicity/Star Trek/Super 8 mastermind. The NBC show, also produced by Supernatural creator Eric Kripke, is about humans struggling to survive in a worth where all energy has mysteriously disappeared. Read more after the break.

Deadline broke the new of Favreau's new gig, which will mark the first TV drama he's ever directed. He did the pilot for a show called In Case of Emergency and an episode of Undeclared but those are comedies. (Or were: RIP Undeclared.) The Iron Man director is also scheduled to direct the pilot of Tweaked, a TV comedy he's producing at ABC.

Back to Revolution. It'll be Abrams' second try at NBC after his show Undercovers bombed pretty spectacularly. This show, much like his other successful mystery dramas, seems like it could have more legs. The Deadline description says in the world of the show "all forms of energy have mysteriously ceased to exist," which sounds cool — sort of green/post-apocalyptic — but definitely raises some important logistical questions.
I'll admit, Favreau's name bolsters my flagging desire to see any  new Abrams pilot. What about you good denizens?