Rob Liefeld Taking Over Three DC Comics Titles In May. LOLWUTNO.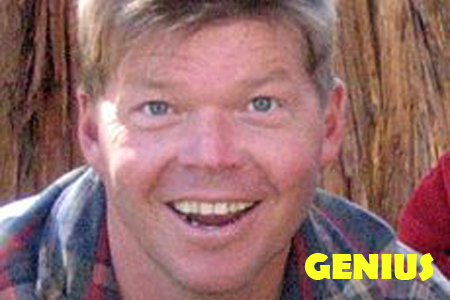 Rob Liefeld, resident genius and adolescent reflection of the warping effects of living within a hyperreality is expanding. His blight is moving. Spreading. The contagion has not  been contained.
DC Comics announced on Friday that  Rob Liefeld  will be  taking over three New 52 titles  beginning in May:  Deathstroke, which he will write and draw, replacing both writer Kyle Higgins and artist Joe Bennett;  The Savage Hawkman, which he will plot, presumably replacing current writer Tony Daniel; and  Grifter, which he will also plot, presumably replacing Nathan Edmondson.

This news comes after Liefeld's having replaced Sterling Gates as the writer of  Hawk & Dove, which itself was one of the six New 52 titles  conformed for cancelation earlier this week, and will be seen by some observers as irrefutable proof that time, space and all the components of existence as we understand them are but ants under the mighty New Balance sneaker of Rob Liefeld.
Amazing. I love the fact that he's taking over legitimate titles powered by talented teams and invariably throwing them into the muck and suck and doom of permanent muscle-rippling bonerjams. Nathan Edmonson and Kyle Higgins are both fucking fantastic. But what can you do?! Almost all of the New 52's success has been on the winds of hyperbolic nonsense and vacuous storytelling. You need only look at their flagship of suck: Justice League and its sales to know that quality and success are not mutually exclusive.