'Mythic Quest' has been renewed for Season 3 and 4. We can have nice things!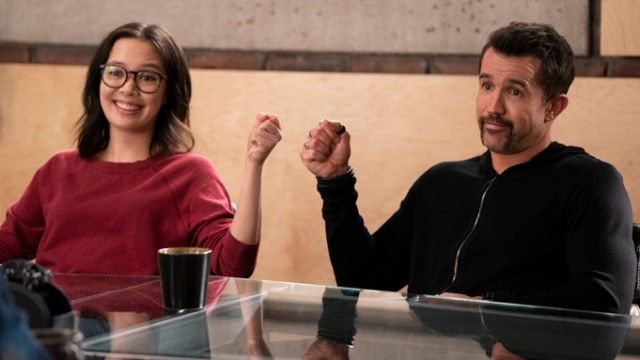 Mythic Quest lives, motherfuckers! Eternal, like the MMO that inspired me. The show has been officially renewed for Season 3 and Season 4.
Apple TV Plus announced that Mythic Quest, the workplace comedy about a game development company, will get two more seasons. Mythic Quest creator Rob McElhenney brought in Sir Anthony Hopkins (who guest-starred in a Mythic Quest special) and Jason Sudeikis from Apple TV's Ted Lasso to announce the news in a Twitter video on Thursday.

In Mythic Quest, McElhenney stars as Ian Grimm, the creative director of a games studio preparing a major expansion to the MMORPG it makes. Charlotte Nicdao is Poppy, the studio's lead engineer, who often butts heads with Grimm. Danny Pudi plays Brad, the head of monetization, while head writer C.W. Longbottom is portrayed by F. Murray Abraham.

Other cast includes Ashly Burch, the longtime voice actor; Jessie Ennis, David Hornsby and Imani Hakim. Ubisoft Film & Television is one of Mythic Quest's three production companies. The show's second season premiered in May 2021 and it boasts a 100% rating on Rotten Tomatoes.

The third season will go into development later this year. The first two seasons are available to stream on Apple TV Plus.