Views From The Space-Ship: You Trust That Dude?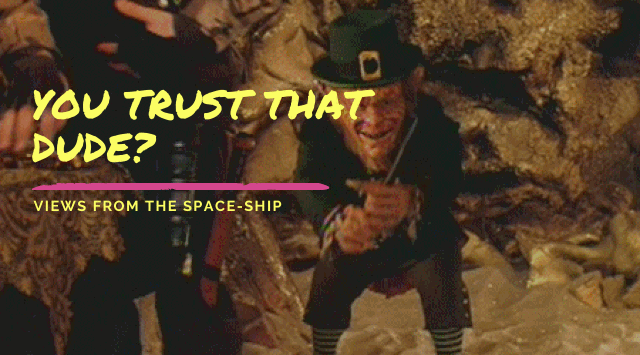 Hey ya'll! It's a new edition of Views From The Space-Ship. Albeit, a day late and a dollar short! Admittedly I don't have fucking much to share this week. I suppose I can always take a picture of my actual desk, in media res! You know, show what it's looking like. So let me go do that…*takes photo, seriously*…and I'm back! But maybe I should also try and take some shots of my life? I don't know! Sharing is caring or something?! Yeah, I'm just fucking babbling.
Anyways! Here's look into my deeply, deeply unexciting life this week.
I hope you'll join me in the comments section! Show me your world(s).
—-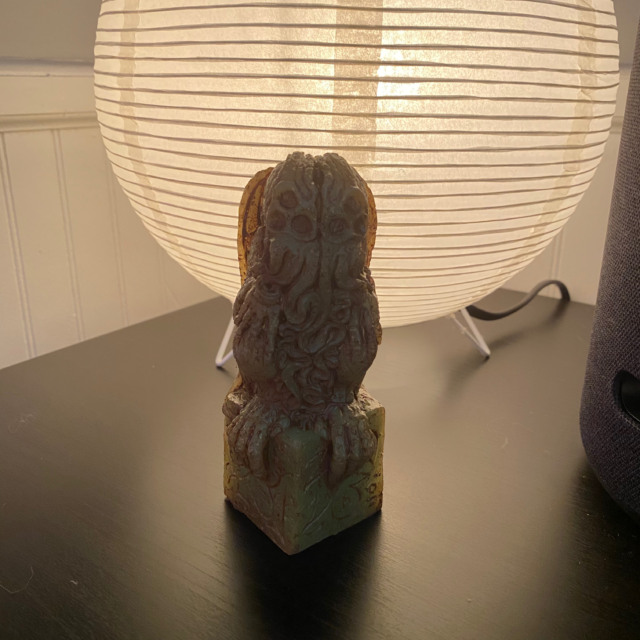 .cthulhu totem
I bought this little motherfucker to haunt my bookcase. You never know when you're going to need to summon an Eldritch One.
—-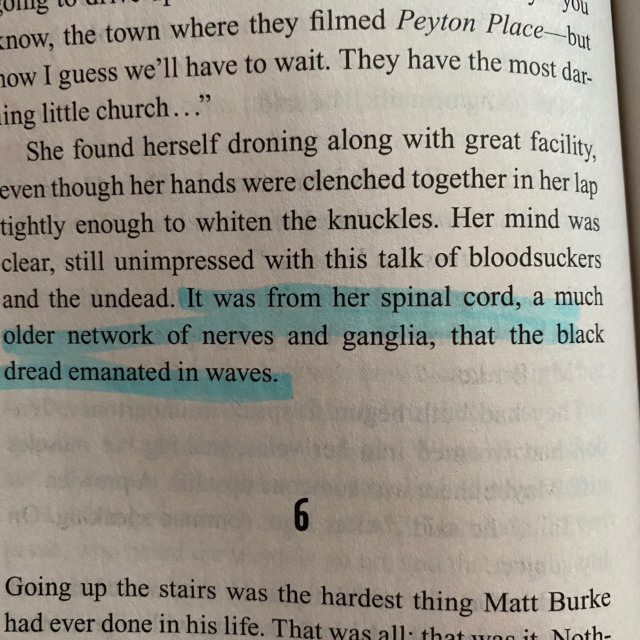 .salem's lot [1]
Speaking of Eldritch ones, I enjoy how Salem's Lot plays around with some Cosmic Horror. Can definitely see Lovecraft's influence on Early King.
—-
.actual desktop
Here's a look at my actual desktop. Eagerly looking forward to taking my fucking laptop off the desk, which will signify the official end of the work see.
—-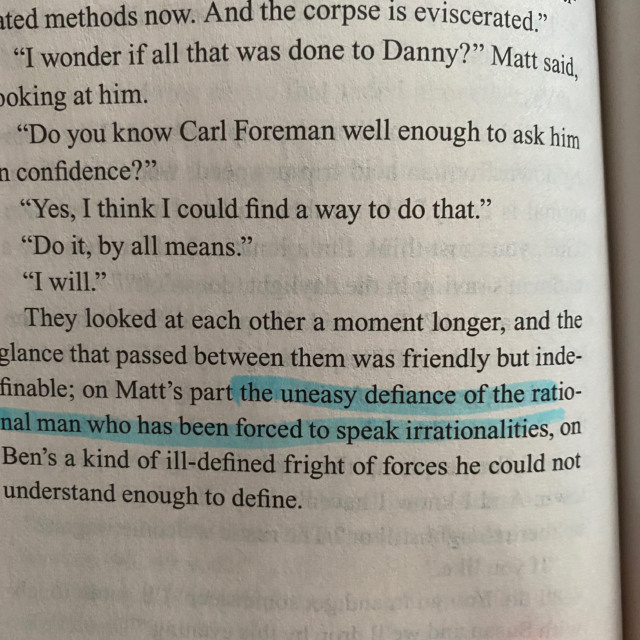 .salem's lot [2]
Finally, here's another cut from King's work. Love the delving into the human psyche as it confronts Things That Should Not Be, But Are.
—-
That's it for me, my friends. What do your worlds look like this week?