Monday Morning Commute: OL Never Dies!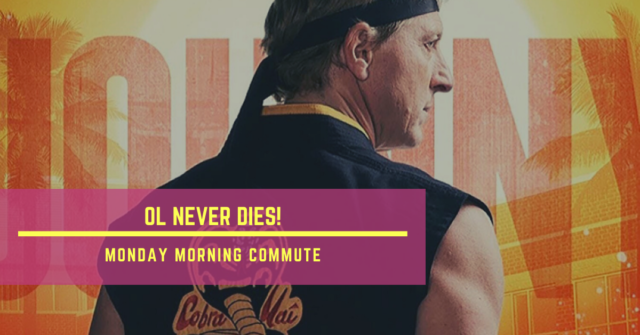 OL never dies, motherfucker! Even if I take five goddamn weeks off from a Monday Morning Commute. Like a goddamn bum! I'm here today, man. Trying to rally mind, body, and soul for a little interaction. How is everyone doing? It's just a fucking cataclysmic year, even for those of us most fortunate. For example, yours truly.
The synapses may be rumbling along at a tepid pace. Zoom classes may absolutely fucking suck. But, I've still got a home, health, and a job. That's a victory in most years, especially so in 2020.
Furthermore, it's not like working from home doesn't have its advantages. No commute! Getting to spend more time with Sam. And right now, I can glance out my windows and watch the leaves fall. Peaceful. As. Fuck.
Anyways folks, here I am. Per the function of this column, I'm about to run down what I've been enjoying as of late. You know, the shit that's titillating, despite my depression, anxiety, and general fear of both The Future and the Now.
I hope you'll join me in the comments!
—-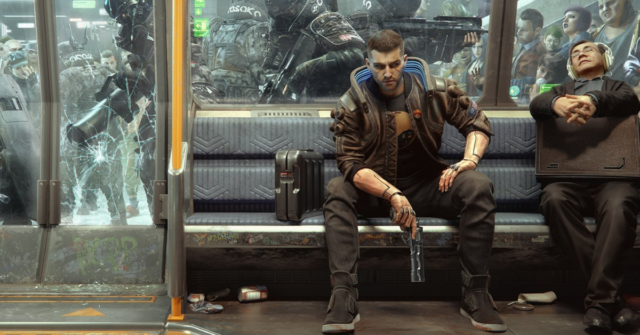 [Video Games]
Lately, the promise of a PlayStation 5 next month is what keeps me going. I know it sounds silly, but it's the first Event I've had to look forward to all year. With all the movies being canceled, and no friends around for sporting events, it's just sort of a barren landscape of joy as of late. But whenever I'm down as of late, I just remind myself: PS5 and Cyberpunk 2077 next month.
As usual, Bags and I are playing Dead Cells. Remarkably, since last MMC, we've begun to farm 5BC. Beating it ain't an event anymore, now we're interesting in getting better. Faster. Stronger. In fact, we beat it without healing on Sunday. This game has been a wild fucking ride.
Meanwhile, I'm almost done with Ghost of Tsushima. I had planned on beating it this week, but the upcoming patch has me waiting. Shit is dropping on October 16, and its bringing loadouts with it. Fucking hell, yes! In other words, the player won't have to swap out thirteen fucking charms every time they want to switch play styles.
God bless developers who listen.
—-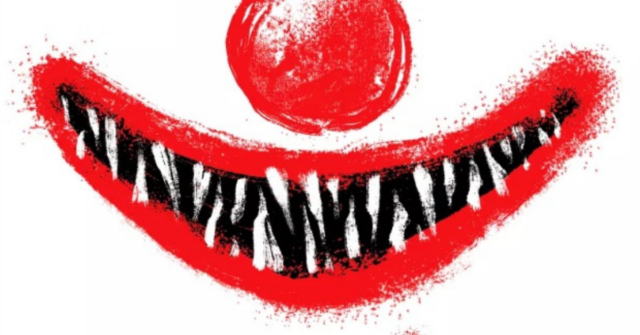 [Autumn of King]
We have moved from the Summer of Stephen to the less catchy Autumn of King. Since I've last been year, I polished off King's Night Shift. Now? I got a big fucking honkin' copy of It sitting on my computer desk net to me. Night Shift was a fantastic-ass read, and I think there's something to Bags' notion that King excels in his short stories. Naturally, that means I just purchased another 1,100 page tome of his to consume.
—-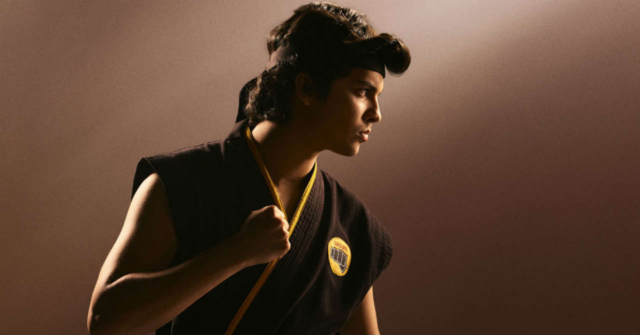 [Television]
Working through the second season of The Boys and enjoying it. I've heard complaints that this second season dives into the realm of Edge Lord. You may recall that was my fear regarding the series in general before I started it. I ain't encountered such content yet, but I'm only three episodes into the second season. Stay tuned!
Bags and I finished off Cobra Kai this past Saturday, and fuck me. Johnny Lawrence is my favorite character on television in the hottest of minutes. As an obviously self-destructive moron trying to do his best and make right with the world, Lawrence speaks to me on a particular level. And that's not even getting into our shared navigating of Daddy Issues. At the same time? This show is fucking funny, and heartfelt, and somehow also a teenage soap opera.
Fixing to be a long wait until February, 2021.
Finally, I've begun to dig into Dark. The German science-fiction mind-fuck of a show has been recommended by a few of you folks, and I'm digging it. I haven't gotten too far into it, since it's goddamn thick. Meaty. Opaque. Two timelines (at the least), thirty-thousand characters, and heavy philosophy. It's awesome, but it's also a lot. Which means I'm sticking to it when my brain is working, which is, you know, seldom these days.
—-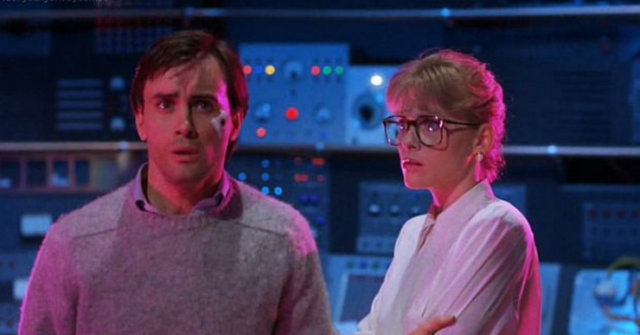 [Horror]
It's become a tradition to only watch horror movies in September and October, leading up to the glory that is Halloween. As such, I've watched a ton of them since I've last touched base with you wonderful cretins.
I've enjoyed a shit load of flicks, but I'm deeply in love with the flicks of Stuart Gordon and Brian Yuzna. Specifically, the jams starring Jeffrey Combs and Barbara Crampton. The latter being a scream queen that I'm deeply, deeply in love with. Crushing on like a teenage boy. Mamma mia, she's a babe. If you ain't familiar with all the talent involved, I can't recommend Re-Animator, Bride of Reanimator, From Beyond, and Castle Freak enough.
—-
Anyways friends, that's it for me. What are ya'll enjoying?