Hayden Christensen rumored to be returning for 'Obi-Wan' TV series. So is a prominent 'Clone Wars' character. I fuck with this!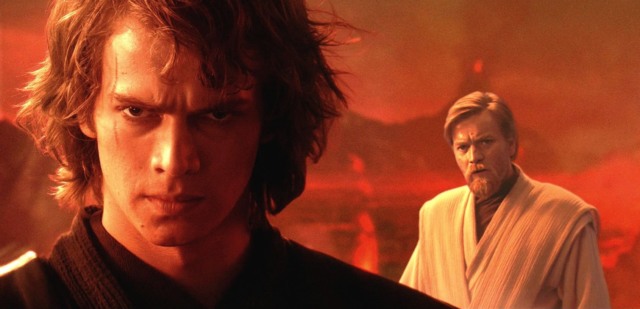 Fuck, I am fully onboard with Hayden Christensen returning for the Obi-Wan TV series. Give him his redemption tour, you fucks! As well, fuck yeah, I'm cool with Commander Cody returning as well. I ain't never seen The Clone Wars, but I've only heard good things.
The upcoming Obi-Wan Kenobi streaming series could see a major star return from the Star Wars prequel trilogy, according to recent rumours.

Hayden Christensen played Anakin Skywalker in two of the three movies, a Jedi Knight who is transformed into fearsome villain Darth Vader at the end of 2005's Revenge of the Sith.

While the character had a decidedly mixed reception from fans at the time of the trilogy's release, his popularity has soared in recent years following further development in The Clone Wars animated series.

Now, it has been reported Christensen is set to reprise the role in live-action for the Obi-Wan series on Disney+, which sees his prequel co-star Ewan McGregor return in the lead.

Sign up to get alerts for sci-fi/ fantasy and receive television and entertainment email newsletters from our award-winning editorial team. You can unsubscribe at any time. For more information about how we hold your personal data, please see our privacy policy.

According to YouTube channel Kessel Run Transmissions, the show will involve a number of flashbacks to pivotal moments in the Clone Wars, where Anakin and Obi-Wan fought side-by-side.

The channel also claims Christensen will wear "the clone armour", suggesting a costume adapted from his appearance in the fan favourite series, which aired its final episode earlier this year.
Fans have been hoping to see Ewan McGregor return to the role of Kenobi for the past 15 years, having last starred in Star Wars: Revenge of the Sith. That film also saw the debut of Morrison not only as Commander Cody, but as the face of all of the clones in that film. His screen time in that adventure might have been minimal, though fans got more of the character's adventures in the animated Star Wars: The Clone Wars.

The events of Revenge of the Sith, however, included Cody following Order 66 to eradicate the Jedi, which included his attempts to vanquish his former ally Kenobi. The new series is set to take place between the events of that film and Star Wars: A New Hope, which would allow for a number of opportunities in which Cody could appear.