Weekend Open Bar: Ascending Mt. Pleasant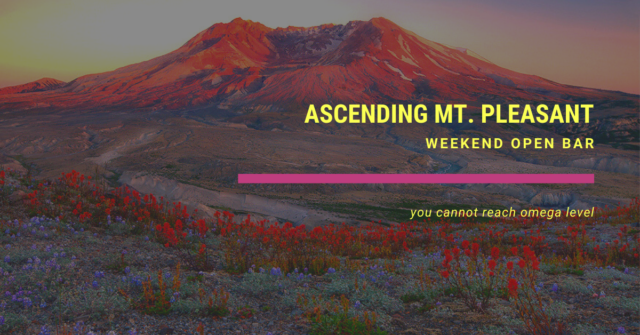 Woo, woo, baby! It's the first fucking weekend of the summer semester, and I'm torqued! Got a little The Last of Us Part II to endure. Got The Warriors queued up for the flick tonight. As well, got a really impressive testicles-stink, with the muggy, hot weather descending upon the region. In other words, shit is definitely good. But, maybe they could be better? How, you ask? It's fucking simple!
If you mofuckin' denizens of the Space-Ship hang out with me this weekend, here at the Weekend Open Bar!
Tell me, what are you up to this weekend? Got some funny books on tap, from the recently opened stores? Got some nude sunbathing awaiting you, in the scorching sun? Whatever that shit is, I want to know!
Let's hang out.
This is Weekend Open Bar!