Patrick Stewart met with Kevin Feige about playing Professor X in the MCU. Dude sounds like he's moved on though, and I get it.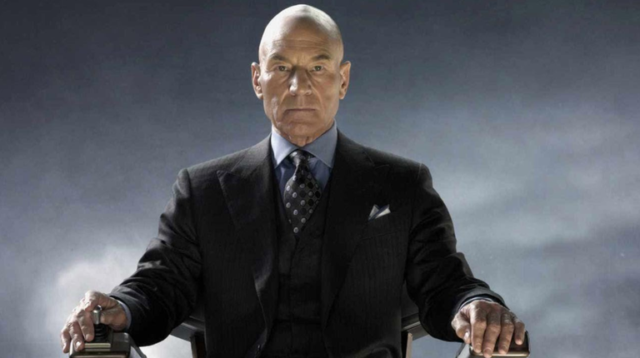 Patrick Stewart as Professor X is about as flawless a casting as can be. That said, I get the actor feeling like Logan was the perfect bow on his portrayal of the character. However, fuck, we can dream! And, I mean. I'm sure he thought he was done with Picard at one point, too.
After Disney acquired 21st Century Fox's film and television, control of the X-Men franchise fell under Marvel Studios president Kevin Feige. With the release of Dark Phoenix effectively marking the end of the main X-Men film series, fans are now turning their attention towards what Kevin Feige might have planned for the franchise.

During an interview with Digital Spy, Patrick Stewart said that he met with Kevin Feige for a conversation that included topics such as Charles Xavier and the X-Men film series. However, Patrick Stewart seemingly shot down the possibility of playing Professor X again based on the events of Logan:

"I met with Kevin Feige a couple of months ago and we had long, long conversation. And there have been moves and suggestions, which include Charles Xavier. […] Here's the problem… If we had not made Logan, then yes, I would probably be ready to get into that wheelchair one more time and be Charles Xavier. But Logan changed all that."

Patrick Stewart recalled his emotional reaction to Professor X's death and the closing moments of Logan, noting that one of the reasons he had such a powerful response to his final X-Men film was because he was bidding farewell to his time as the beloved hero:

"We were moved by the story. We were moved by one another. We were moved by the movie. But we also both made the decision that we were saying goodbye to our characters as well. In that sense, it was not just the deaths of those two men in the franchise, but it was also goodbye to our part in them as well."

Would you be interested in seeing Patrick Stewart play a role in Kevin Feige's X-Men films? What do you think Kevin Feige has planned for the X-Men? Let us know your thoughts in Kevin Feige's X-Men plans below!