Possibly: 'The Last of Us 2' release date leaked! Dropping February 28, 2020! Plus, Collector's Edition details!
Oh hell yes, friends! Not only are we getting The Last of Us 2 next year, but we're getting it relatively fucking soon! That is, if you believe this leak. Which I do, cause usually when retailers fuck up, it's legit.
A release date for The Last of Us Part II appears to have leaked online, after a German retailer, Softridge, stated the shipping date on their website.
The release date for The Last of Us 2 is February 28, 2020, according to the German retailer's site.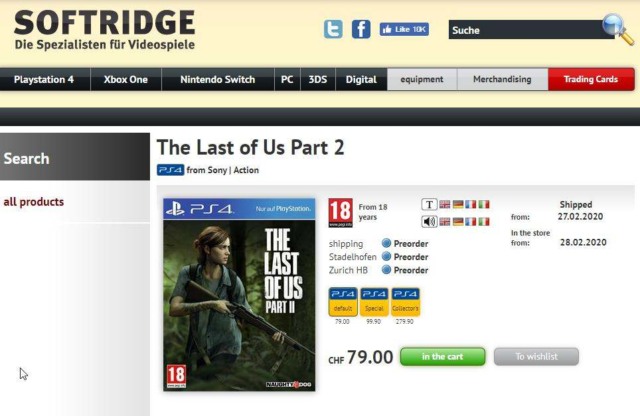 The release date is shown as February 28, 2020.

Some have suggested that the release date could simply be a placeholder used by the site, but a February launch has been rumored for months, and this date would line-up with an optimal release window on a Friday.

2020 is also a leap year, meaning there is a February 29.

The Last of Us Part 2 collectors edition

Alongside the leaked release date was images of the collector's edition, also shown on the Softridge website.

However, the bottom states that the "packshot is not final" meaning there could be different artwork for the final product.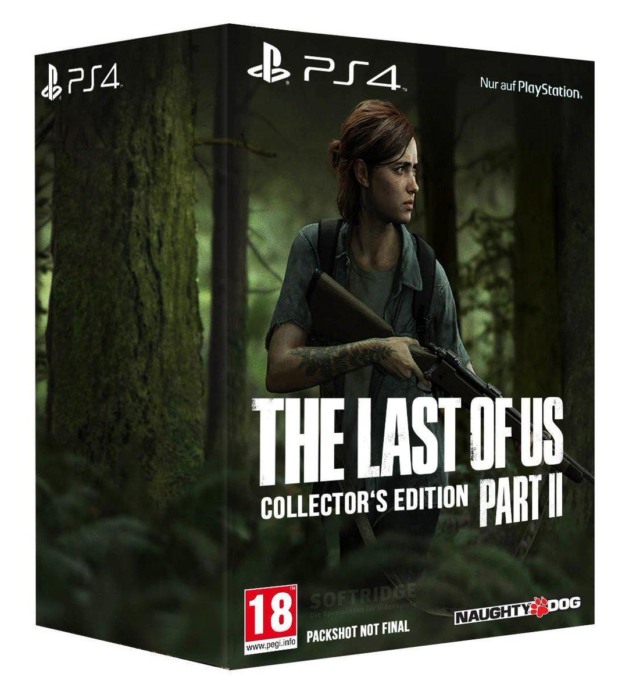 A collector's edition was also leaked on the retailer's site.
This box art also appears on the standard edition of the game, as shown by @Nibellion on Twitter. Although not explicitly stated, this may not be the final design.

Update, September 21, 10:50 AM EST: Nibellion has now revealed that this release date actually appeared on the Softridge site over a month ago, but still expects the February release to be accurate.