'Bill & Ted Face The Music' is filming this summer. Please, please let it be most righteous!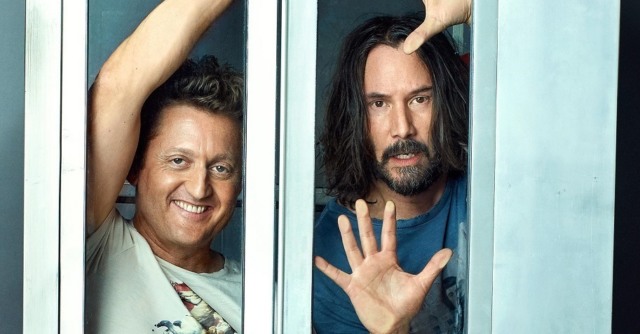 On the one hand, the prospect of another gnarly Bill & Ted movie is very exciting. On the other hand, I'm not sure you can rebottle the glorious zeitgeist that birthed the first two. I suppose we will see very, very soon.
It looks like the long awaited Bill & Ted Face The Music movie is getting very close to production! According to Production Weekly, the film will start shooting in the spring if everything goes as planned.

The movie is set to be helmed by Galaxy Quest director Dean Parisot from a script written by the original writers Chris Matheson and Ed Solomon. Franchise stars Alex Winter and Keanu Reeves are both coming back to reprise their roles as Bill S. Preston and Ted "Theodore" Logan.