'Hereditary' director Ari Aster's new movie is dropping next August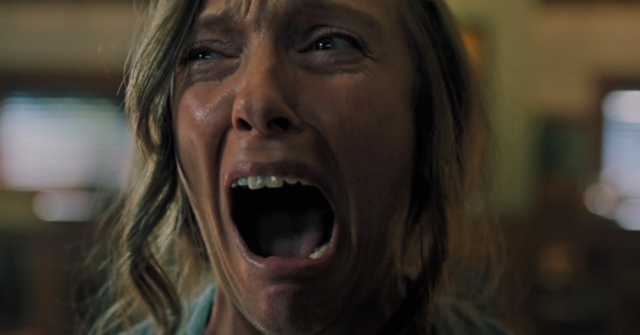 Man, Hereditary. Initially, I didn't think it was that scary or good. Then, I went home and tried to sleep. And reflected. And I realized not only did it scare the shit out of me, but I really enjoyed it. That considered, I'm fucking stoked for the director's follow-up.
Next summer, Ari Aster will terrify audiences all over again with a new horror film released by A24. Aster caught everyone's attention this year with his creepy debut Hereditary, and his next fright fest sounds like it might be even scarier – and it now has an official release date. Jack Reynor, Florence Pugh and Will Poulter star in a story about a vacation that goes terribly wrong.

A24 announced the release date today: August 9, 2019. Aster's Hereditary also had a summer release – June of this year – so A24 is likely hoping lightning will strike twice. As previously reported, the untitled film has Reynor and Pugh playing a "couple that travels to Sweden to visit their friend's rural hometown for it's fabled mid-summer festival. What begins as an idyllic retreat quickly devolves into an increasingly violent and bizarre competition at the hands of a pagan cult." In addition to Reynor, Pugh and Poulter, the movie stars Vilhem Blomgren, William Jackson Harper, Ellora Torchia and Archie Madekwe.

Back in June, Aster told THR:

"I'm in pre-production for my next film which will be shooting in Hungary. A24 is doing that as well, and that is technically a horror film. It's Scandinavian folk horror. That is the only other horror movie I have. And I'm pretty sure that's going to be it for a long time."

Aster also told Film Comment that the movie – which was once going by the title Midsommer – is "an apocalyptic breakup movie," and revealed that the "recent death of the main character's parents casts a sense of dread over the proceedings." Parental death also played a big part in Hereditary, so this is obviously a theme Aster is drawn to.

I know there was a slight backlash against the effusive praise Hereditary received, but I remain a big fan of Aster's debut film. It's skillfully directed, smartly written, features one killer performance from Toni Collette, and it's pretty damn scary to boot. It's not your typical jump-scare horror film, though, and that tends to turn some audiences off. If a scary movie doesn't fit firmly in the Blumhouse mold, certain viewers have a hard time accepting it as horror. This next Aster film definitely sounds like it's going to be in the same vein as Hereditary, which means I'll probably end up loving it while others shout about how it's not really a horror movie.