'Daredevil' Season 3 Poster: Let The Devil Out This Friday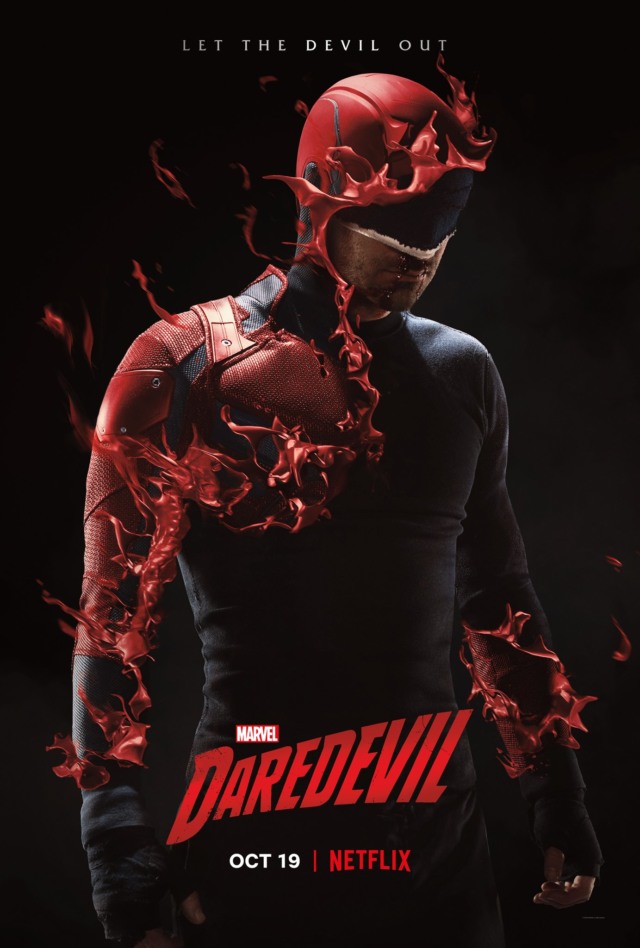 I'm fucking ready for Daredevil's third season, my dudes.
Posted by the official Daredevil Twitter account, the brooding shot sees Murdock shedding his classic Daredevil costume and embracing the black suit that he wore before taking on his superhero mantle.

The reveal of the black suit is nothing new, and fans have known for a while that Murdock will be back to black in Season 3. Inspired, in part, by Frank Miller and David Mazzucchelli's acclaimed "Born Again" arc from 1986, Daredevil will continue the black theme with a much darker run.

The red suit will still get its time to shine when it is worn by someone else. Wilson Bethel joins Daredevil as FBI Agent Benjamin "Dex" Poindexter and will become the puppet of Wilson Fisk as he assumes the Bullseye persona. With the Season 3 trailer showing Murdock framed by Bullseye for a series of bloody crimes, it's unclear how long Daredevil will be resigned to his black suit.