'American Gods' Season 2 is officially filming, debuting sometime in 2019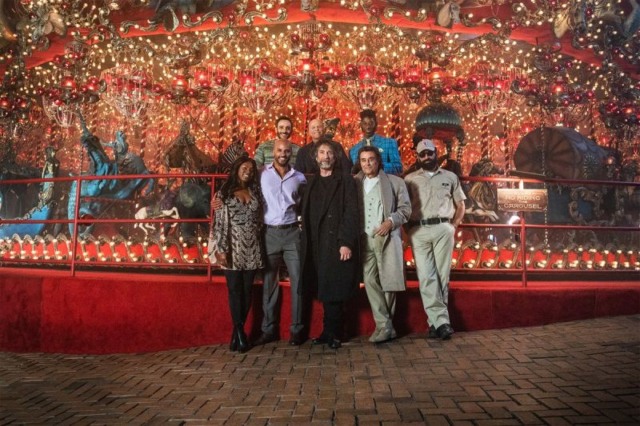 I really want to believe in American Gods' second season. I'm worried, though, because the show cast off the two showrunners that made its first such a glorious hallucination. For now, I'll remain cautiously optimistic.
With the first season's showrunners leaving and the exit of a major star, it's been a tense time waiting for the resurrection of American Gods. But Neil Gaiman's just given a new look at the Starz show, which will be coming back in 2019.

Gaiman tweeted out a picture of himself and several American Gods castmembers on location at The House on the Rock, a tourist attraction that plays a big part in his 2001 novel. In a video posted on Deadline, Gaiman says that season two of the show will be "darker and more dangerous." The show's official Twitter account posted a look behind-the-scenes featuring some of your favorite faces as well.

This official announcement comes on the heels of a Reddit post last week where Gaiman showed up to clear up a misconception that he was no longer involved with the series after Bryan Fuller and Michael Green left:

I'm still part of the show and enthusiastic about it — I just did a rewrite on the first episode which starts filming this week. Bryan Fuller and Michael Green left, after disagreements over budget issues. (They wanted more than the 9 million an episode they had). Gillian Anderson was only signed up for one season. Kristen [Chenoweth] should be back the next time Easter is in the story.

Previously, Chenoweth had said her return to the series was up in the air with Fuller's exit so it's nice to hear there's hope she'll return.

Gaiman's continued involvement is another hopeful sign the show will make a strong transition into its next season, which according to Ricky Whittle's comments in the video above will be back at some point in 2019.