David Fincher returning to direct 'Mindhunter' Season 2, along with other talented folk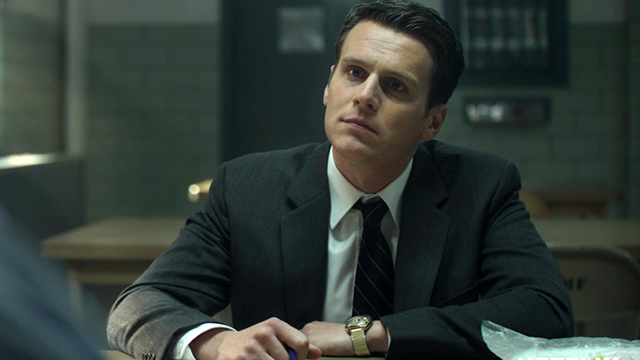 We already knew that Mindhunter was getting a second season. That alone was cause to fucking celebrate. However, there's more good news. Fincher himself is returning to the director's chair for two episodes of the sophomore season, and is bringing other talented directors in as well.
Details surrounding "Mindhunter" Season 2 have been quiet over the last several months, but a new report from The Playlist brings some exciting news about the next batch of episodes. David Fincher, who executive produces the show and directed two episodes in the first season, will reportedly be back behind the camera for the Season 2 premiere and finale. Directors Andrew Dominik and Carl Franklin will join Fincher for Season 2.

Dominik is an indie favorite after directing "The Assassination of Jesse James by the Coward Robert Ford." His other credits include the Nick Cave documentary "One More Time with Feeling" and the drama "Killing Them Softly," which starred Fincher favorite Brad Pitt. Franklin, meanwhile, is a television veteran with directing credits on "13 Reasons Why," "The Leftovers," and Fincher's own "House of Cards." Dominik is reportedly filming two episodes, while Franklin will direct the remaining Season 2 episodes.

The Playlist notes Season 2 will only have eight episodes, down two installments from the 10-episode first season. Fincher is expected to kick off production on Season 2 at the end of this month or in early May. Similar to his work on Season 1, Fincher is scheduling in any potential reshoots the episodes will need and is planning to direct those himself. The show is eyeing an early 2019 debut on Netflix. IndieWire has reached out to Netflix for further comment.

"Mindhunter" premiered last October from creator Joe Penhall. Charlize Theron serves as an executive producer alongside Fincher. Cast members Jonathan Groff, Holt McCallany, and Anna Torv are returning for the new season, which Fincher previously revealed will deal with the Atlanta child murders.

"Next year we're looking at the Atlanta child murders, so we'll have a lot more African-American music which will be nice," Fincher told Billboard last year. "The music will evolve. It's intended to support what's happening with the show and for the show to evolve radically between seasons."

The Atlanta child murders were a series of killings that took place over two years in which at least 28 children, teenagers, and adults were murdered. All of the victims were African-American. Atlanta native Wayne Williams was convicted for two of the adult murders and sentenced to two life terms in prison. Many of the murders became remain unsolved.

"Mindhunter" Season 1 is now streaming on Netflix.