'The Division' movie adaptation being helmed by 'Deadpool 2' director David Leitch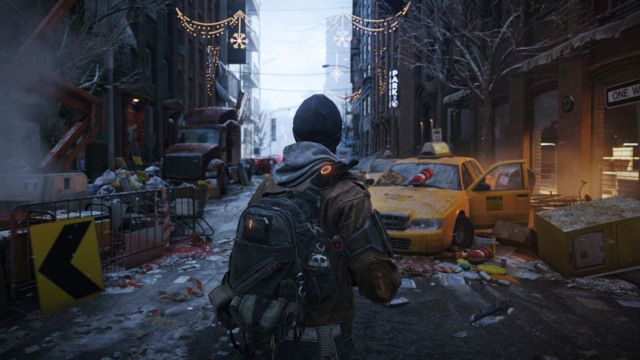 I'm down for any sort of post-apocalyptic movie, I think. Even if it's based off of a promising-but-initially-fundamentally-flawed game like The Division. However, even more importantly, I'm more than ready to fuck with anything David Leitch is directing.
Every few years, another movie threatens to finally end the dreaded video game curse. And every few years, we end up disappointed again. But maybe, just maybe, The Division will be the project that finally delivers what has eluded Hollywood for so long: a good video game adaptation.

First, a couple of Oscar-nominated actors joined the cast. Now, a sure-handed filmmaker with the quite the action pedigree has stepped behind the camera: David Leitch, the director of Deadpool 2 and Atomic Blonde.

Variety reports that Leitch has signed on to helm the adaptation of the bestselling Ubisoft game, taking over for Stephen Gaghan, who initially signed on over a year ago. Leitch is a busy man: he has Deadpool 2 arriving in just a few weeks and plans to soon begin filming the Fast and Furious spin-off Hobbs and Shaw for a 2019 release date. Variety says the current plan is for The Division to begin production soon after that. The Division is the next film from Ubisoft Motion Pictures, who previously spearheaded the disastrous Assassin's Creed movie. Hopefully, this one works out better.

Jake Gyllenhaal and Jessica Chastain are set to star in The Division, which takes place in the aftermath of a biological terrorist attack that leaves millions dead. The group of the title now try to police the desolate streets of New York City, keeping the peace and attempting to prevent further catastrophe. In the game, this ruined city becomes a playground for lots of shooting and lots of loot-collecting – the challenge ahead for the filmmakers is to take this playground and find a worthy narrative to tell within it.

Leitch is a former stunt performer and stunt coordinator who had his big break behind the camera when he co-directed John Wick (you know, only the second best action movie of the past five years) with his frequent collaborator Chad Stahelski. While Stahelski went on to make John Wick: Chapter 2 (you know, only the best action movie of the past five years), Leitch followed his own path. First, he helmed the very cool, very slick action flick Atomic Blonde, a film whose style and hard-hitting violence makes up for its often incoherent story. And then he landed Deadpool 2, the gig that set him up as the next major player in action cinema.

With Leitch behind the camera, The Division will undoubtedly be a slick movie filled with slick action. However, I wonder if he'll see the room for improvement that the game so desperately cries for. The politics of the original game are muddled at best, and many video game critics have written at length about how the game seemingly doesn't understand its sometimes gross leanings. After all, this is a game that asks you to shoot your way through a city full of starving, desperate civilians without blinking an eye.

But this could be an opportunity! The game refused to grapple with its shaky viewpoints, but a movie certainly could. Imagine a movie where Gyllenhaal and Chastain struggle to survive in a post-apocalyptic NYC while also struggling with the moral dilemmas of their very mission! If done right, that will be very cool.

At the very least, Leitch will make sure it looks cool.