'American Vandal' getting second season, in an balls-affirming vote for insight and humor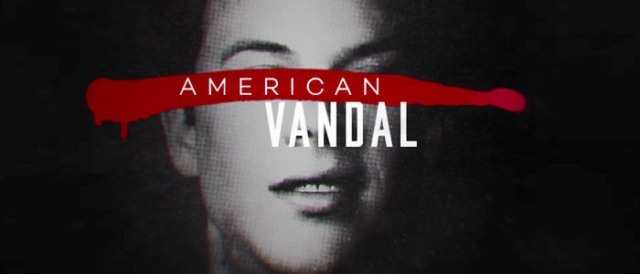 The first season of American Vandal gives you the old Mary Poppins treatment. Loops you in with a humorous satire of our pop culture's obsession with true crime banality. Then gives you a fucking enjoyable one-two sucker punch of pathos, and an interesting commentary on high school and documentaries. When all is said and done, you're left with a surprising amount to chew on, and a vague yearning for more of the series. Well, guess what. More is officially coming.
American Vandal is one of the best new TV series this year, making the confirmation of a second season one of today's many highlights.

The first season, which premiered last month, is a satirical take on the popular crime documentary genre; think podcasts like Serial or shows like The Jinx and Making a Murderer. In the show's first season, two high school students investigated the strange case of class clown Dylan's expulsion after 27 teachers' cars were spray painted with giant penises. The series is a Funny or Die production that streams exclusively on Netflix.

Executive producers Dan Perrault and Tony Yacenda, and showrunner Dan Lagana, will return for the second season, a press release from Netflix confirmed. A short teaser for the season, which can be seen above, returns to the series' high school setting. The teaser poses the question: Is any student, no matter their privilege, ever really above the law?

American Vandal, which we called one of the most addicting new series of the year, comparing its theory-driven obsession to shows Like Westworld and Game of Thrones, will return in 2018. There is no specific release date at this time.

The first season of American Vandal is streaming on Netflix.