'Ant-Man and the Wasp' casts 'Justified' star Walton Goggins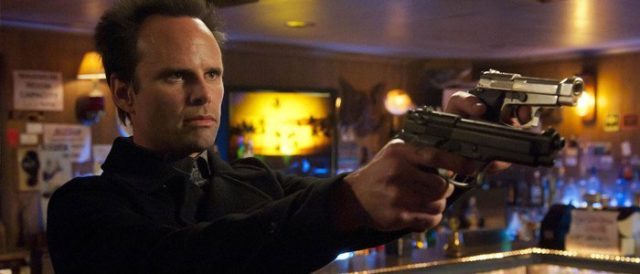 Good for Walton Goggins, yo. I never predicted he'd have such a career after his excellent role on The Shield, but I'm gladdened to be so fucking wrong.
Did the Marvel Cinematic Universe just find a fun new villain? Actor Walton Goggins, who made waves as the smooth-talking antagonist Boyd Crowder on FX's modern western Justified, has joined the cast of Peyton Reed's upcoming sequel Ant-Man and the Wasp. Here's everything we know about the latest Walton Goggins Ant-Man and the Waspnews.


Deadline reports that Goggins has signed on to the superhero sequel to play an unknown role, but there are a couple of reasons I have my fingers crossed that he'll be playing a villain in this sequel. First, Goggins is so damn good at playing characters with compelling shades of gray; he excelled at that in Justified, but did the same in Shawn Ryan's corrupt cop drama The Shield years before. He's also playing the villain in the upcoming Tomb Raider reboot, and we know how much Hollywood loves to typecast actors, so it wouldn't surprise me if they want to utilize his famous Southern accent to similar effect here.