'Bride of Frankenstein' next movie in Universal's officially titled 'Dark Universe' that 'The Mummy' is starting, and that apathy is allowed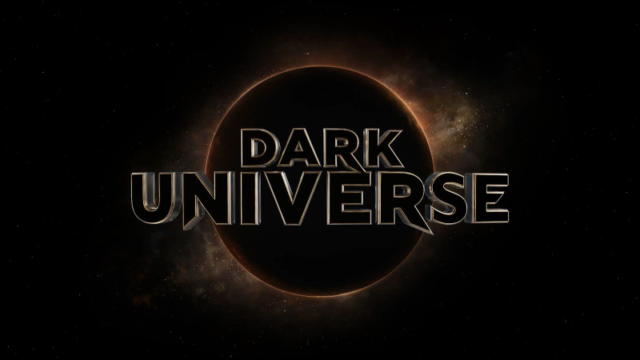 Before The Mummy has even been released, and frankly I'm wondering if it's going to make enough money to warrant this, Universal is already announcing Bride of Frankenstein which the next installment of their "Dark Universe" cinematic…universe.
Universal has officially unveiled the "Dark Universe," the name for its shared universe of monster movie reboots now kicking off with The Mummy next month. It's also confirmed some major cast members and the next ghoulish entry in the franchise.

Announced in a press release today, Bride of Frankenstein, due out February 14, 2019, will be directed by Beauty and the Beast's Bill Condon as the next entry in the series—taking the place of a previously planned, unrevealed title originally due for release on April 13, 2018, which has now been removed from schedules. Casting for the titular Bride is underway, with an announcement due soon. The movie and its rebranding for the Dark Universe was also accompanied today by a teaser highlighting a new theme composed by the legendary Danny Elfman, which will appear in The Mummy and recur throughout future movies in the franchise.

Aside from the Bride of Frankenstein announcement, Universal also further confirmed that the previously-rumored Johnny Depp and Javier Bardem will be coming aboard the Dark Universe as the Invisible Man and Frankenstein's Monster, respectively, in future films—joining Russell Crowe, Tom Cruise, and Sofia Boutella as main stars in the spooktacular monsterverse.
Crowe in particular will play an important role as Dr. Jekyll/Mr. Hyde, who is re-imagined in The Mummy and future Dark Universe films as the head of a secret supernatural investigation group called the Prodigium, which will tie all the films together:

At its organizing principle, Dark Universe films are connected by a mysterious multi-national organization known as Prodigium. Led by the enigmatic and brilliant Dr. Henry Jekyll, Prodigium's mission is to track, study and—when necessary—destroy evil embodied in the form of monsters in our world. Working outside the aegis of any government, and with practices concealed by millennia of secrecy, Prodigium protects the public from knowledge of the evil that exists just beyond the thin membrane of civilized society…and will go to any length to contain it.
We'll bring you more on Universal's Dark Universe as we learn it.