Amazon Picks Up Philip K. Dick Anthology Show From Bryan Cranston, Ronald D. Moore, and Michael Dinner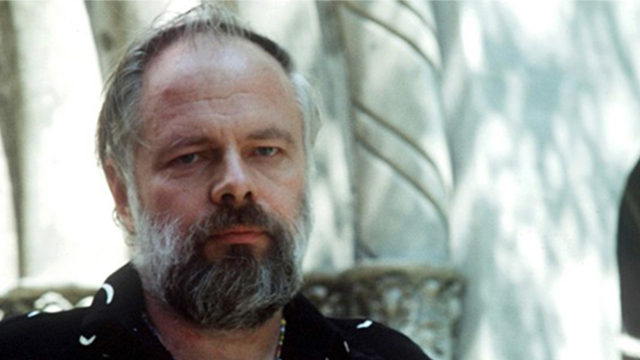 Walter White, the man behind Battlestar Galactica, and other legit talents are bringing a PKD anthology to Amazon. I feel justifiably excited by this news.
Amazon has picked up the rights to produce the television show "Philip K. Dick's Electric Dreams," a sci-fi anthology series based off the short stories of author Philip K. Dick. The project is being helmed by Ronald D. Moore, Michael Dinner and Bryan Cranston and will run for 10 episodes.

The series is the second Philip K. Dick property that has found its home at Amazon, the first being "The Man in the High Castle," the post-World War II drama that imagines a world in which Germany and Japan won the war, which is currently on its second season.

"Electric Dreams" was previously in development with AMC and Channel 4. Channel 4 nearly greenlit the series last spring, but AMC pulled out at the last second.

Cranston, best known for his role as Walter White in the AMC series "Breaking Bad," will executive producer "Electric Dreams" and star in one episode. Moore and Dinner will write the series. Moore previously helmed SyFy's "Battlestar Galactica" reboot series, and Dinner executive produced FX's "Justified" and Amazon's "Sneaky Pete."

"Electric Dreams" will be produced by Amazon in conjunction with Sony Pictures Television. Sony Pictures teamed up with Amazon previously on "Sneaky Pete," the Dinner and Cranston-executive produced series about a confidence man catching other criminals that was recently renewed for a second season. The relationship between the streaming giant and the television production company was recently frayed when the former cancelled "Good Girls Revolt," a television series about women reporters in 1960's newsrooms that was produced by Sony Pictures.

"Electric Dreams" will be an anthology series, with each episode adapting a different short story by author Philip K. Dick. The episodes will be written by a combination of both American and British writers, including the likes of Matthew Graham, Tony Grisoni, David Farr, Jack Thorne and Travis Beacham. Grisoni is credited as the writer of the 1998 Hunter S. Thompson gonzo journalism movie adaptation "Fear and Loathing in Los Vegas." Graham has written three episodes of the BBC's "Doctor Who" television series.

"Philip K. Dick's Electric Dreams" recalls one of the most famous film adaptions of the author's work, the cyberpunk 1982 "Blade Runner," directed by Ridley Scott, that was based off Dick's short story "Do Androids Dream of Electric Sheep?" "Blade Runner" will receive its own sequel this year with "Blade Runner 2049," starring Ryan Gosling, in which Gosling's character, Officer K, unearths a long-buried secret that could throw Earth's already dwindling society into disarray.

There's no additional information now about which of Dick's short stories might make the cut in Amazon's adaptation, but perhaps Moore, Cranston and Dinner's own version of Deckard, the hard-boiled android hunter, might make an appearance.