'Rick and Morty' Season 3 Has No Release Date Yet; Dan Harmon Blames Himself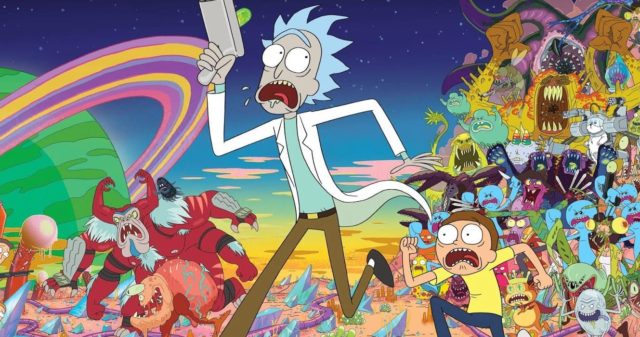 Man. I am sitting on one, one fucking episode of Rick and Morty because I don't want to be caught-up with the series. Have no more to watch. That sort of shit. And, if Dan Harmon's recent musings are any indication, I may be sitting on that last episode for a fucking while.
Following its debut in 2013, fans have not been able to get enough of Dan Harmon and Justin Roiland's "Rick and Morty". Despite only having 21 episodes to date across two seasons, fans are anxiously awaiting news of a third season. Now, Harmon has some information for those clamoring for details.

Speaking recently at the 2017 Sundance Film Festival, Harmon dove a bit into some of the reasons for the third season's constantly fluctuating release date. For those unaware, the series already had a rocky start, as the time between Season 1's finale and Season 2's premiere was 17 months. The third season was expected to release sometime last year before being pushed into 2017. Unfortunately, it seems like Harmon doesn't have any concrete information at this point.

"I don't have a release date for Season 3, "Harmon said according to IndieWire. It's not that I know it and I'm not allowed to say it; it's [Adult Swim's] domain. What I will tell you is it's late because of us, it's late because of me."

While Harmon didn't dive into what exactly was was behind the delay, he did note that were Roiland with him, he would agree. "If Justin were here he'd agree. He and I would go, 'Yeah, we fucked up,' and it's hard to put your finger on how we fucked up. 'Rick and Morty' keeps taking longer and longer to write, and I don't know why."

There hasn't been a new episode of the show since October of 2015, and while the process for creating the show (done with retrospecting, meaning the voice actors can ad-lib lines on the fly) isn't exactly easy, it's understandable that fans are anxious, having been waiting nearly 18 months since the end of Season 2.