'Pacific Rim 2' Reveals Its Official Title, 'Pacific Rim: Maelstrom'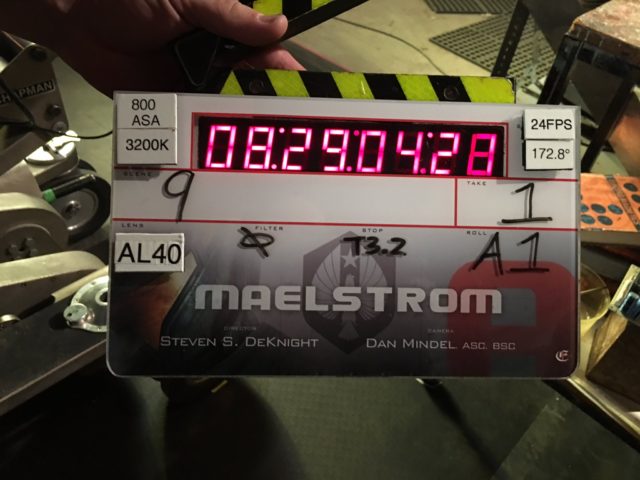 Sequels don't get numbers anymore, yo. They get their own neat little title. Pacific Rim 2 is no exception, with it being revealed this week that its official title is Pacific Rim: Maelstrom.
It's time to stop obsessing about Pacific Rim 2 and begin obsessing about Pacific Rim: Maelstrom. Seeing as they're the same film, it shouldn't be too difficult of an adjustment.

The proper title for 2018's Pacific Rim sequel has apparently been unveiled online by both director Steven S. DeKnight (of Daredevil acclaim) and star John Boyega via social media as shooting begins in Sydney, Australia. DeKnight showcased the motion picture's title courtesy of a tweet of his clapperboard. (It's the thing above. It's not anything dirty.) Boyega opted to go with displaying the cover of his script on Instagram.