Luke Cage Soundtrack is getting a gorgeous Vinyl release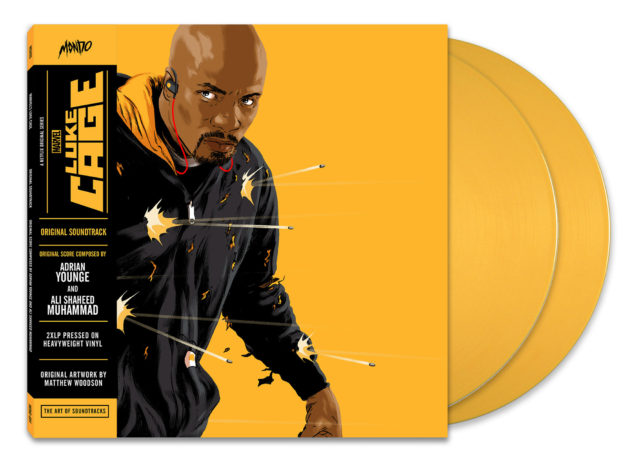 I like a lot of shit about Netflix's Luke Cage, and the fantastic soundtrack is one component of said shit. Well, I can't be in the fucking minority, either. 'Cause Netflix is releasing the banging soundtrack on gorgeous ass vinyl. Now, I don't have a record player. But if I did, I would briefly consider buying this shit, before realizing I am too cheap.
Marvel's Netflix series Luke Cage has barely been out a week, but already everyone is talking about it. Among those topics is the show's incredible soundtrack, featuring spaghetti-western influenced hip-hop beats by Adrian Younge and Ali Shaheed Muhammad. Now, you can get that music in an amazing vinyl release.

Mondo will release the Luke Cage soundtrack on vinyl beginning Friday, October 7. That's hot on the heels of a Los Angeles performance of the music that's happening tonight.