Scoot McNairy joins Fargo season 3; the hits keep coming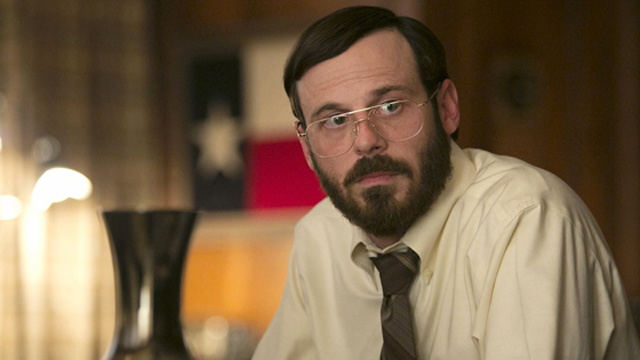 Scoot McNairy has joined the cast of Fargo season 3, piling on to my already egregiously purple anticipatory boner for the show's third installment.
As Gordon Clark, a burnt-out engineer on AMC's Halt And Catch Fire, Scoot McNairy's been relegated to the duller side of '80s fashion, though he did at least ditch those awful aviator glasses after the first season. Gordon's no Joe (or Cameron, for that matter), so he's lucky if he can match his shoes with his belt. But McNairy will have a chance to update his look in a more contemporary setting, as TV Line reports that the Batman V. Superman actor has joined the cast of Fargo. That comes from showrunner Noah Hawley himself, who shared this bit of McNairy news while walking the red carpet to Fargo's Emmys shutout.

McNairy's role remains unknown, but the move back to Minnesota is probably going to provide some sartorial relief for the guy. After all, season three of the crime comedy will reportedly take place in 2010, with Ewan McGregor doubling our pleasure by playing Minnesota twins Emmit and Ray Stussy. Mary Elizabeth Winstead, fresh off BrainDead, will also star in the latest outing; she'll play an alluring parole with a penchant for bridge. And even though Fargo season three will split its time between St. Cloud and Eden Valley—where The Leftovers' Carrie Coon will serve as police chief—small Midwestern towns are probably only a few years behind on fashion trends, which means McNairy's character will probably be sporting some one-sided overalls. But in a dramatic capacity, no doubt.