Confirmed: 'Wolverine 3' Villain is Mr. Sinister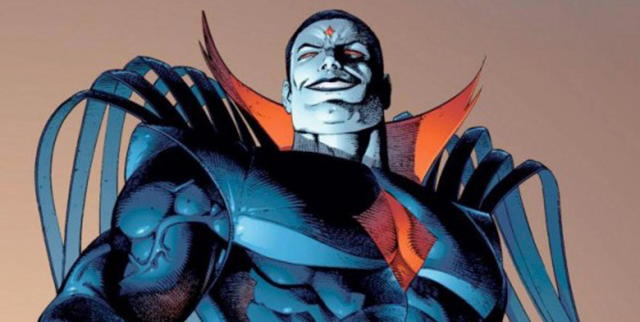 Mr. Sinister is going to be all up in the plot of Wolverine 3, making (Old Man) Logan's life hell.
It's only been four months since X-Men: Apocalypse hit theaters, but it feels like it's been much longer. That might be a testament to just how forgettable of an X-Men sequel it was, even though I did find enough to enjoy in it to keep me from simply hating it. Now we're being reminded of the film again as it's now available on Digital HD and will be hitting Blu-ray and DVD on October 4th, and the release of the film on home video has provided us with confirmation of one particular detail in the forthcoming Wolverine 3.

The Marvel Comics villain Mr. Sinister has been confirmed to be a villain in Wolverine 3, which as we already know will mark Hugh Jackman's last time playing the adamantium-clad mutant. Find out more after the jump.

Confirmation of Mr. Sinister in Wolverine 3 comes straight from X-Men: Apocalypse director Bryan Singer. Even though he's not at the helm of the next movie in the solo Wolverine franchise, he's very much knowledgeable on what's happening behind the scenes in the X-Men universe. While speaking on the commentary track for X-Men: Apocalypse(via CinemaBlend), Singer explained that the post-credits scene from the sequel was indeed hinting at the arrival of Mr. Sinister in Wolverine 3.

For those who don't know, Mr. Sinister (aka Nathaniel Essex) made himself more powerful by experimenting on other mutants in order to evolve his own body and give himself mutant powers. In the comics, he's also known for creating mutants of his own and even manipulating some of the most powerful ones into giving birth to mutants that he hopes to control for his own plans.

Back when the credits scene played in theaters, X-Men fans knew that the appearance of Essex Corp. was hinting at the arrival of Mr. Sinister in the X-Men movie franchise. However, since the character also has ties to other 20th Century Fox-owned Marvel characters such as Deadpool and Gambit, we weren't sure if the tease was simply setting up another X-Men movie or maybe something different. But now we have our answer, and this is presumably the villain Boyd Holbrook signed on to play.