Views From The Space-Ship: A Dog's Tale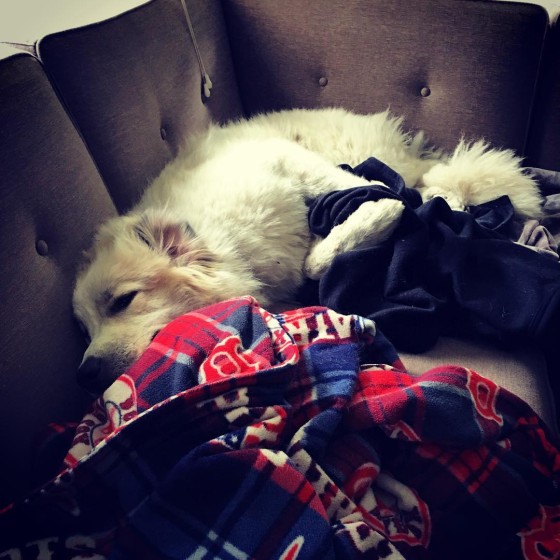 Yeah, I know I'm posting this on a Saturday. I wanted to say, initially when brainstorming this formless goblet of digi-diarrhea that I was lazy this week. Truth is, I've been considerably busy, between work, social commitments, and surfing the infinite miscellany of bullshit that is our culture. But I'm here! It's Desktop Thursdays. A look into my world, both digital and physical.
Namely? Just my dog, and my wife being harassed by me.
Feel free to share your own looks in the comments section.