Telltale's 'The Walking Dead' Season 3 dropping in November, titled 'The New Frontier'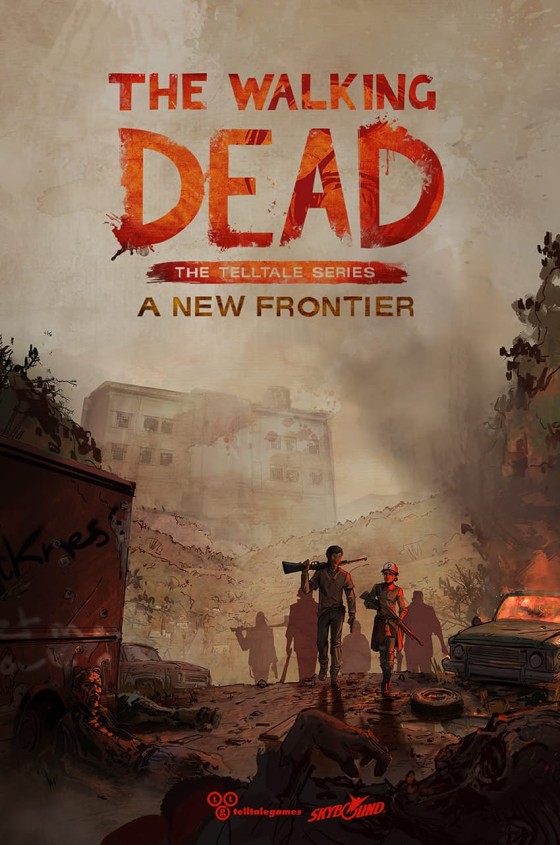 This is bound to excite a lot of people. Me? I am not one of those people. Oh, oh, no. Don't take it as a condemnation. I'm just a loser who can only seem to play like, four titles, over and over again, into infinity. I hope you're excited! I hope it so!
Telltale Games revealed at PAX West that the highly-anticipated third season of "The Walking Dead" will premiere in November. Titled "A New Frontier," it will be released on a special "Season Pass Disc" for consoles, as well as PC/Mac and mobile platforms.

The title and release window have been kept under wraps since the announcement of the new season in June at E3.

"This third new season will serve as both a continuation of what's come before in our story, as well as an all-new beginning set nearly four years after the outbreak events of Season One," Kevin Bruner, co-founder and CEO of Telltale Games, said in a statement. "As a harrowing and horrific drama, 'A New Frontier' will explore beyond what it means to survive in a world ravaged by the undead, and will see our characters confronting the new rules of order and justice in a land being brutally reclaimed and rediscovered by what's left of humanity itself."
Players will be able to play as a teenage Clementine and series newcomer Javier, a man struggling to keep his family together in the new world. Clementine is attempting to protect family of her own while also hiding secrets from her past.

"When we began this series, we explored what it meant to protect a character like Clementine at all costs," said Executive Producer Kevin Boyle. "Years later, meeting her for the first time, Javier will begin to unravel the mystery of who Clementine has become, as her story intersects with his – both of them still driven by the things they value most long after society's collapse."

Based on the acclaimed comic series created by Robert Kirkman, Tony Moore and Charlie Adlard, the episodic adventure game debuted in April 2012 and focused on Lee, a father figure to Clementine, as the two faced the beginning of the undead apocalypse. Season 1 won 90 Game of the Year Awards after its release. The second season was released in December 2013.