'Watch Dogs 2' confirmed for E3 2016 Reveal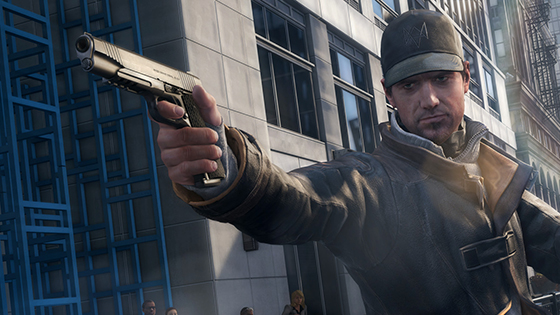 I'm the one person who genuinely enjoyed Watch Dogs. Oh, don't get me wrong. It was flawed as fuck. The hacking didn't really work or matter. The protagonist was one of the worst ones I've had the misery of controlling in a long while. But I'm a fucking sucker for anything cyberpunky. which gave it a +50 enjoyment buff. Plus, the shooting mechanics were some of the sharpest I've ever experienced, which yes is ironic, because the game usually wanted you to fumble your way through hacking the encounters. This is why I'm excited for the sequel. Ubisoft has more or less confirmed they knew the protagonist sucked, and their gameplay wasn't well-integrated. So, if it's theoretically only going to get better, then I'm going to enjoy the sequel even more.
Ubisoft has officially confirmed Watch Dogs 2 will make its debut at E3 2016.

In an email detailing its plans for the event, the company said it will "present highly anticipated titles such as Watch Dogs 2, For Honor, and Tom Clancy's Ghost Recon Wildlands." It has also promised to "unveil some surprises."

Ubisoft's E3 showcase is scheduled for Monday, June 13, starting at 1 PM PST.

The confirmation follows a leak originating from a YouTube personality, who posted a picture of a Watch Dogs 2 themed gift box on Twitter, effectively outing its impending debut ahead of schedule.

Although Watch Dogs 2 was previously mentioned by Ubisoft in an earnings call, it had not yet been announced in an official capacity. During the same call, a it said Watch Dogs 2 will launch before the end of April 2017.

Ubisoft chief executive Yves Guillemot previously said Watch Dogs 2 will have a "new tone," and that it has the potential to be one of Ubisoft's best-selling games of all time.

An image of what is reportedly the protagonist of Watch Dogs 2 has appeared online. The picture was found on an Instagram profile belonging to a performance artist.

The first Watch Dogs sold more than 9 million copies into retail, and its creative director has been vocal about what he would like to do with the franchise next.