'Blade Runner' Sequel adds Robin Wright to its cast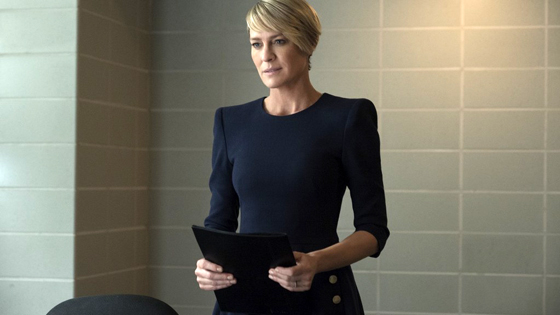 Robin Wright. Nice. Blade Runner. Nice. Double-Plus-Nice.
Resistance is futile. Set to be directed by Denis Villeneuve, shot by Roger Deakins, and starring Harrison Ford and Ryan Gosling, the as yet untiled "Blade Runner" sequel is unfolding in ways that alleviate our concerns that this is a movie that doesn't really need to be made. And now we have another reason to give in.

READ MORE: Interview: Denis Villeneuve Talks 'Sicario,' Strong Female Leads, 'Blade Runner' Sequel & More   

Robin Wright is in final negotiations to join the movie. The story that screenwriters Hampton Fancher and Michael Green have come up with is being kept under wraps, so your guess is as good as ours about how Ridley Scott's sci-fi classic will be continued.

Production begins in July and the "Untitled Blade Runner Sequel" will open on January 12, 2018.