Ennio Morricone already picked to be scoring Quentin Tarantino's next movie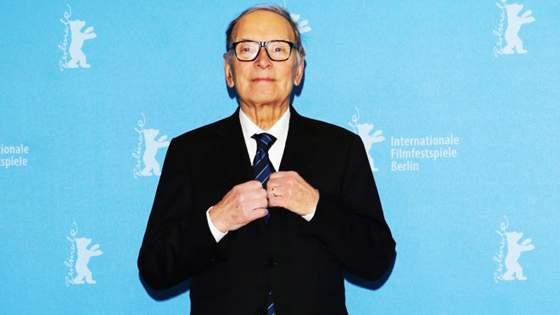 Ennio Morricone has announced that he's being brought back by Quentin Tarantino for the auteur's next filmatic adventure. Morricone let slip the news while recounting a story about telling Tarantino he needs more advanced noticed when it comes to scoring a movie than he received for The Hateful Eight.
We don't know yet what Quentin Tarantino's next movie will be, but we now have some idea of what it might sound like. Composer Ennio Morricone, who previously worked with Tarantino on Django Unchained and The Hateful Eight, has revealed that he's planning to reunite with Tarantino for a future project. Though it's not clear if even Morricone knows what that is at this point. More about the ongoing Quentin Tarantino Ennio Morricone collaboration below. 

Morricone spilled the beans in a chat with Deadline:

Tarantino has already told me that there will be a next movie that we are going to make together. … I told him that in the future I would like to have much more time. I would like to start working with him even long before in order to have the time to work, to think about the music, and also to exchange more ideas with him about what I am going to score for him. I never ask any director to work with me, but it was Tarantino who told me, 'OK, there will be a next time.'

Tarantino had approached Morricone about the possibility of scoring The Hateful Eight after it had already wrapped shooting. At the time, Morricone would commit only to providing a theme, but as their collaboration went on he wound up doing the entire score after all — his first Western score in 40 years. Morricone explained that he loves the creative freedom Tarantino allows him:

Actually, Quentin Tarantino didn't give me any kind of specific indication. He didn't express any requirements, so this gave me a lot of freedom. But at the same time, it put on me a much bigger responsibility. I was motivated only by the willingness to do better than I had done in the past and to give him a unique score.