Art: Kylo Ren x Pixar's 'Inside Out' by Dan Hipp = all the feels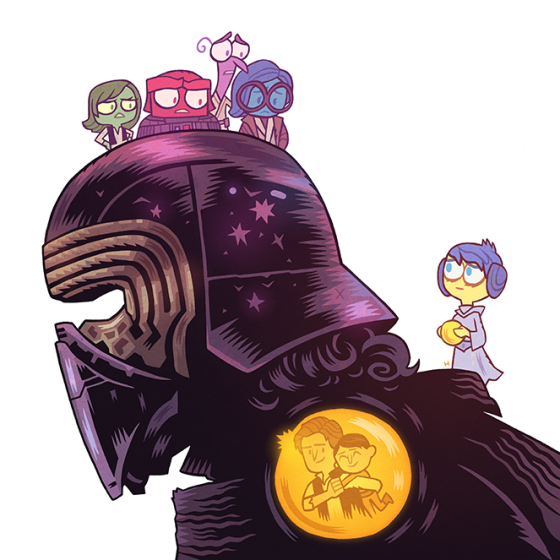 The image depicts Kylo Ren and his five basic emotions — Joy, Sadness, Fear, Disgust and Anger. Each emotion is dressed like a member of his family: Disgust is Han (his father), Anger is Darth Vader (his grandfather), Fear is Luke (his uncle), Sadness is Ben Kenobi (his namesake) and Joy is Leia (his mother). Like in "Inside Out," Kylo Ren's Joy has wandered out of Headquarters — an apt metaphor considering how emotionally tortured Ben Solo is in the film. And to make matters even more heartbreaking, we see one of Kylo Ren's "core memories," a happy moment with his father. Just don't look at that memory and think about that Kylo Ren and Han Solo scene from "Episode VII." It's all too much!

You can check out more of Dan Hipp's art on Tumblr.