Report: Christopher McQuarrie "saved" 'Rogue One' script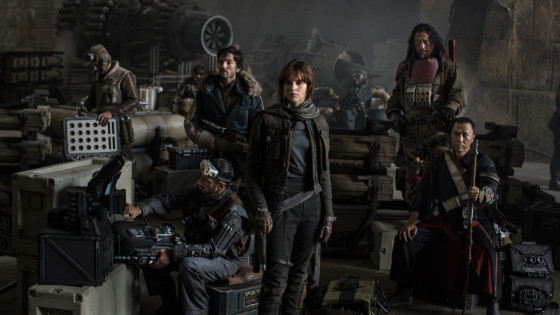 Back in October it was reported that Christopher McQuarrie had been brought in to "punch-up" the script for Star Wars: Rogue One. Now Birth Douche Movies has corroborated that report, and doubled down on the extent to which McQuarrie engaged with the script. Hey — fucking McQuarrie rules, I'm glad they brought him in if the script needed it. I remain fanboyishly optimistic.
Lucasfilm reportedly brought in screenwriter Christopher McQuarrie to "save" the script for "Rogue One: A Star Wars Story."

Birth Movies Death seems to confirm an October report by Latino Review that the "Mission: Impossible — Rogue Nation" filmmaker was needed to polish a script that began with Gary Whitta before being handed off to Chris Weitz.

However, Birth Movies Death contends "Rogue One" required more than the previously reported "two-week polish": Its source insists McQuarrie "saved" the film, which follows a group of Rebels on a mission to steal the plans for the Death Star. As a script doctor, McQuarrie likely won't be credited for his contributions.

Directed by Gareth Edwards, "Rogue One" stars Felicity Jones, Diego Luna, Riz Ahmed, Ben Mendelsohn, Donnie Yen, Jiang Wen, Forest Whitaker, Mads Mikkelsen and Alan Tudyk. It opens Dec. 16.