'Broad City' renewed for two more seasons; third season coming February 17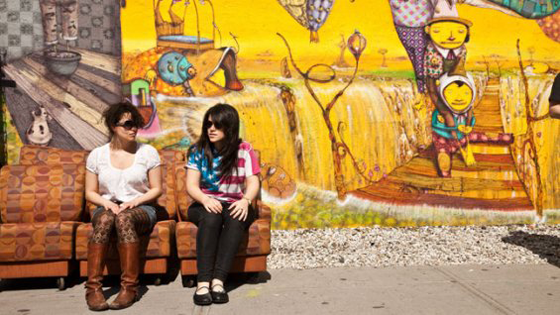 Broad City has gotten a fourth and fifth season before the third has even aired. As a big fan of the series, I'm fucking thrilled with this development. That's it, just thrilled. Crying, shaking my fists thankfully at Sol, even as It burns my eyeballs and eradicates my vision. That thrilled.
Broad City always seems to be a few steps ahead of itself. Last year, the Comedy Central show got renewed for a third season before its second one had even started, and now it's been renewed for two more seasons before the premiere of its third. That means we'll get at least fourth at a fifth season of Abbi Jacobson and Ilana Glazer's show, Deadline reports

Two-season renewals are rare, but they do happen. This past fall, Bob's Burgers was renewed for two more seasons, and Archer has gotten the two-season renewal in the past as well. But it is proof that Comedy Central is confident Broad City can keep drawing in viewers — with or without Hillary Clinton.

Broad City's third season premieres on February 17th. The season three finale on April 20th will be followed by the premiere of a new three-episode series from Glazer, Time Traveling Bong.