Dan Harmon is writing for the 'Mystery Science Theater 3000′ reboot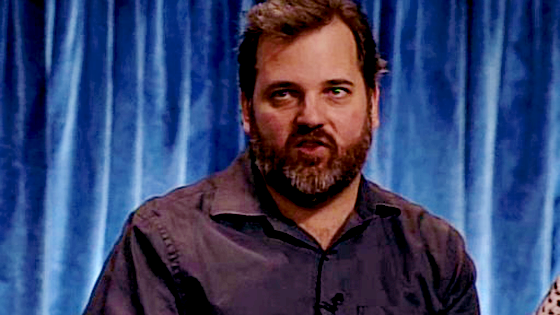 Dan Harmon! Hero. Writing for the Mystery Science Theater 3000 reboot. And while I don't usually get into MST3K (nothing against it), this name may rope me in.
As the wildly successful "Mystery Science Theater 3000″ Kickstarter campaign heads into its final hours, Joel Hodgson has announced a roster of writers for the reboot that includes "Community" creator Dan Harmon, his "Rick & Morty" co-creator Justin Roiland and "The LEGO Movie Sequel" director Rob Schrab.

They'll be joined on the reboot of the cult-favorite television series by "The Muppets" writer Nell Scovell, "Ready Player One" author Ernie Cline, "The Name of the Wind" author Pat Rothfuss, musical act Paul & Storm, former "Simpsons" writer Dana Gould, and "The Book of Mormon" and "Frozen" songwriter Robert Lopez.

Hodgson also announced the involvement of artists Wayne White ("Pee-wee's Playhouse"), Pendleton Ward ("Adventure Time"), Rebecca Sugar ("Steven Universe"), Steven Sugar ("Steven Universe") and comics veteran Guy Davis.

Launched Nov. 10, the crowdfunding campaign to reboot "MST3K" has generated $4.4 million in pledges — more than double its initial goal — ensuring the production of at least nine episodes. The Kickstarter ends early Saturday.

Jonah Ray ("The Nerdest Podcast") will serve as host of the new season, with Felicia Day playing Kinga Forrester, daughter of original "MST3K" villain Dr. Clayton Forrester, and Patton Oswalt serving as her henchman TV's Son of TV's Frank. Comedians Baron Vaughn as and Hampton Yount will provide the voices of Tom Servo and Crow T. Robot.