EA Executive: 'Titanfall' sequel "probably" in works. They also "probably" love money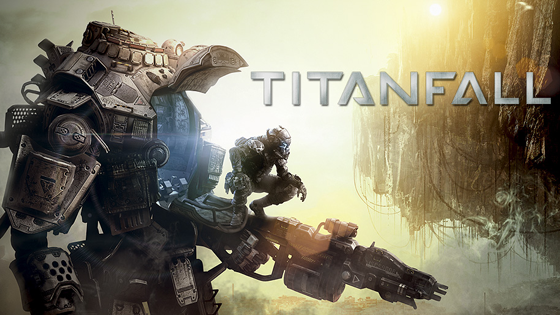 Gasp! Egads! Shazam? An Electronic Arts CFO Czar has intimated that a Titanfall sequel will "probably" happen. It will "probably" be multi-platform, too. Hard to say. Wink wink.
A Titanfall sequel will "probably" happen, a top Electronic Arts executive said on Monday, and it "probably" will not be exclusive to one platform as the first was. It is the first mention from anyone connected to the publishing or development of the series that a sequel is in the works.

"We haven't yet announced, but we'll probably have another Titanfall game," Blake Jorgensen, Electronic Arts' chief financial officer, said during a talk at the Technology, Internet & Media Conference. "It will probably be a bigger footprint than just a single platform. I think that's a huge positive for us."

Jorgensen was mum on a release window for the game, hinting broadly that Electronic Arts plans to release one first-person shooter each year. "It's probably not a Battlefield every year," he said, when asked if EA has plans to annualize that series like competitor Call of Duty, "but it's probably some type of first person shooter game every year.

"So, this year Battlefield Hardline, next [fiscal] year Battlefront," Jorgensen said (the Star Wars: Battlefront reboot is currently slated for a holiday 2015 release) "the following year probably another Battlefield, maybe a Titanfall on the way. You're gonna have that kind of rotation always, but it won't be the same exact franchise that runs the risk of getting tired."

Last year, neither Electronic Arts nor Titanfall developer Respawn Entertainment responded to rumors that the two had reached a deal to make a Titanfall sequel. In 2013, about six months before Titanfall's launch, Respawn co-founder Vince Zampella hinted over Twitter that a sequel would be made and would likely appear on PlayStation 4.

Titanfall is exclusive to Microsoft platforms — Xbox 360, Xbox One and Windows PC — and Jorgensen said in 2013 that precludes any PlayStation port from ever happening.
I mean sure you don't want to reveal sequels right away, correct? Have to at least pretend secrecy and mystery exist in the world of gaming these days. But like — does anyone think Electronic Arts isn't going to have a sequel for their money-printing Titanfall? Oh sure it's not developed by them, but I'm sure they will make it worth Respawn Entertainment's effort.