Rose Byrne returning for 'X-Men: Apocalypse'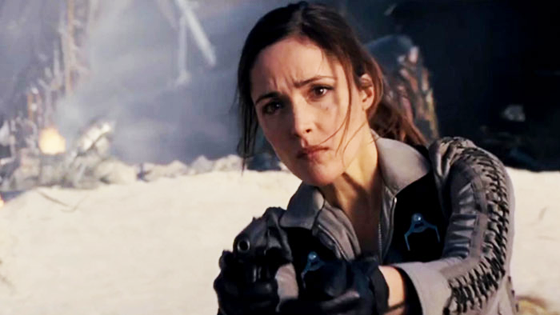 Looks like Chucky Xavier is getting his love interest back in X-Men: Apocalypse.
Rose Byrne had a significant supporting role in X-Men: First Class as Moira MacTaggert, but she sat out Days of Future Past. (Olivia Williams played MacTaggert there.) She's coming back for Apocalypse, though, as confirmed by writer/producer Simon Kinberg in a new interview. And not only will she be back — Moira MacTaggert will have an important role in the new film. The news on the Rose Byrne X-Men: Apocalypse return is below.

Speaking to EW, Simon Kinberg recapped the end of First Class by way of explaining how Byrne is back, but the character is also almost effectively new,

She's a significant character in the movie. We ended First Class with Charles having wiped portions of her memory of her experience with the X-Men. They are, essentially, strangers to her when she meets them. It's certainly a rich relationship that we started to dig into in First Class, and would like to mine more in this one. 

Since Apocalypse is set about 20 years after First Class, there should be many questions about how Byrne's character Moira MacTaggert plays in. But given that the character has a long-standing relationship with Charles Xavier (James McAvoy) in comics stories, it's no surprise to see her being pulled back into Apocalpyse.

Additionally, Kinberg confirmed that Apocalypse is basically meant to be an end for one set of stories begun in First Class.

This movie is the completion of the first arcs of Charles, Eric, Raven, and Hank, who are essentially our main characters. They're such young actors and young characters, so there's a lot more story to tell. But as a first phase of their lives, there is this feeling of closure by the end of the movie.
Works for me! Like Rose Byrne. Like Moi..Moiraur..Moi..Mordo…Like her character a lot, too.