'Borderlands Remastered' revealed by Australian ratings website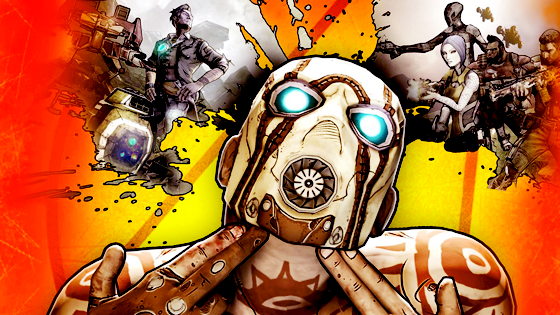 WELL FUCK. If I can't have a goddamn Borderlands 3, I'll certainly take a remastered jaunt through Pandora. I tried out that Pre-Pre-Se-Prequel, and while it wasn't horrible. It just, you know, wasn't the same. So I'll bide my time waiting for the masters to return by convincing friends to play through this shit with me. One more time. In 1080p or whatever.
Borderlands might be getting a visual upgrade, according to a listing for an unannounced project called Borderlands Remastered Edition that appears on the Australian Classification Board website.

Borderlands Remastered Edition received a rating of MA 15+ from the ratings board yesterday, Dec. 11, 2014, for strong violence and online interactivity. Specific systems aren't listed, but the product is designated as "multi platform." Like other remastered games, including publisher Take-Two Interactive's Grand Theft Auto 5, it could indicate ports to PlayStation 4 and Xbox One.

If the listing proves accurate, it wouldn't the first time word of a product arrived through the Australian website. Early this year, it rated AirMech Arena and Fruit Ninja Kinect 2.

We've contacted Gearbox for more information about Borderlands Remastered Editionand will update this article with more information as we receive it.

The series' first game was released in 2009. Developer Gearbox Software followed the loot-rich first-person shooter with a sequel, Borderlands 2, in 2012. You can learn more about the franchise's latest game, the 2K Australia-developed Borderlands: The Pre-Sequel, in Polygon's review.
Seriously though. Any excuse to hang out with the gang on Pandora again.