Yvette Nicole Brown is leaving 'Community'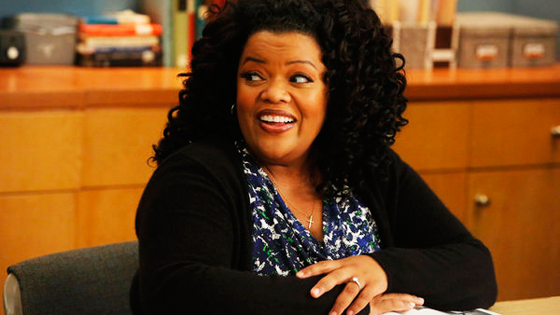 How many stars can Community lose before it crosses the Rubicon and becomes Different Entity, Same Appellation? I imagine some would argue that it crossed that river a while ago.
A "Help Wanted" sign just went up at Shirley's Sandwiches as TV Guide reports that everyone's favorite sweetly judgmental Baptist baked-goods enthusiast, Shirley Bennett, will not be returning to Community. Actress Yvette Nicole Brown, who plays Shirley on the show, reportedly asked to be released from her contract to take care of her ailing father. "My dad needs daily care and he needs me," Brown says. "The idea of being away 16 hours a day for five months, I couldn't do it. It was a difficult decision for me to make, but I had to choose my dad."

Brown will still appear on CBS' midseason reboot of The Odd Couple, a multi-camera sitcom whose flexible production schedule will give Brown more time to spend with her family. As for guest appearances, Brown says she's "totally open to whatever Dan decides."

"I'm still Community's biggest fan and I'll still live-tweet episodes," Brown says. "It's very bittersweet. I can take care of my dad but won't be with my TV family. I don't want the fans to worry; it's going to be fine. Greendale is the heart of the show, not any particular character. Even if characters come and go, the heart of Greendale remains."

Brown is the third cast member to depart Community in the past year or so afterDonald Glover and Jonathan Banks, who left the show to work on Better Call Saul. Glover was successfully written out of the show in season five, but producers are reportedly replacing Brown and Banks with two new characters, "a woman who's brought in as a consultant to help shape up the school" and "a retired salesman who comes to Greendale to reinvent himself."
Hard to complain about a talented actress taking time off to care for her family. Selfishly letdown, but practically impressed at her selflessness.